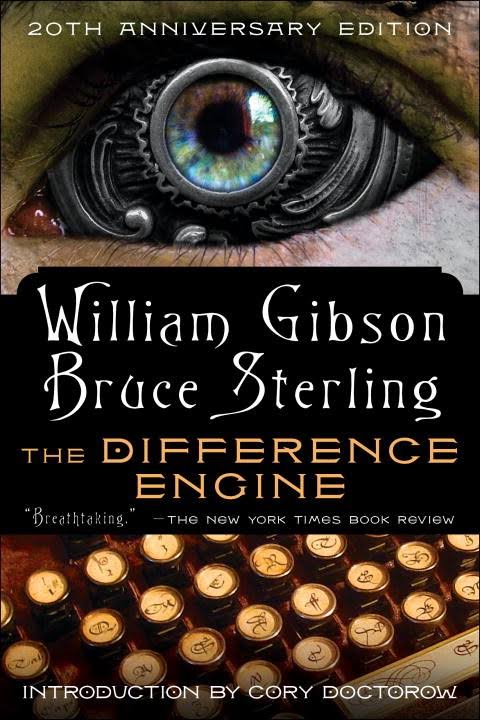 i reading a book called The Difference Engine. I'm reluctant to post about it because, at about 15% of the way through, I can't really even tell you what it's about.
In my opinion, it starts with this very old woman in the early 1900's. Then she goes back and we hear about her child and young womanhood in the mid 1800s. She gets recruited by who I thought was a scam artist/con artist. AND then, the chapters jump around in about the same time frame. The con man gets the girl, (who may or not be the main character) to break into a hotel room to retrieve an item that was stolen from the con man. But she seems to be at least the third burglar and there is a bloody death. Then there is what seems to be these steam powered horse races. These guys with a new machine blow everybody away in the race. These are the con man's acquaintances. I think.
And also there's these boxes of cards, like punch machine cards, seemingly in every chapter, but I haven't figured them out yet.
It's interesting to read, but I'm waiting for the "click" where all the bits come together, and I probably should have waited before trying to post about it, but… This book makes me consider looking up the genre of "weird" and see what comes up…
When I was looking for the image above to use, I saw that this book is attributed to be one of the starting factors of the Steampunk genre/style. I try not to read the book reports or reviews of books I'm reading because I don't want to be influenced by anything other than the book, but I did see that.
I will read reviews in order to find my next book, but not once I start reading the book.
What attracted me to steampunk in the first place was the people and clothes and machines. Look it up.
Happy Friday! Have a good weekend.