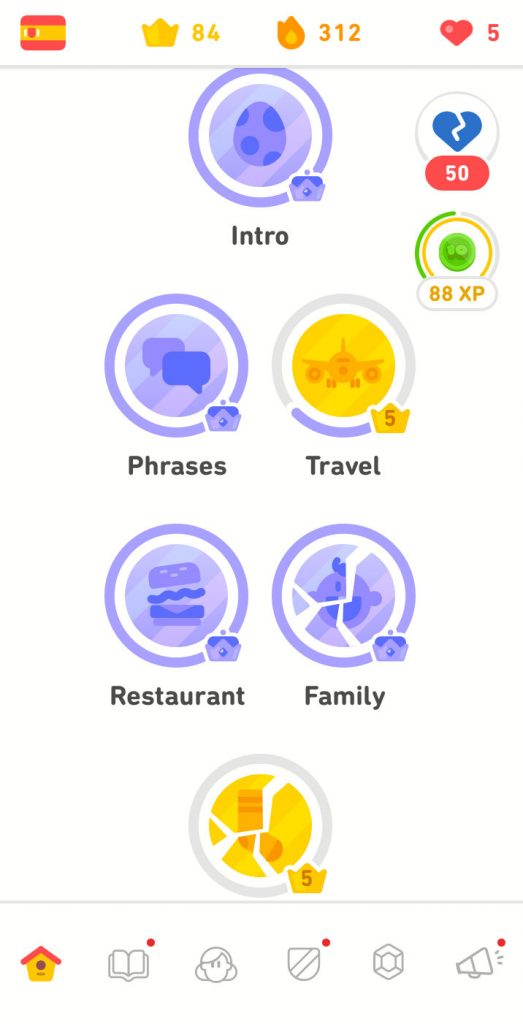 Happy Friday! I'm still doing Duolingo every day. I notice that when I complete a lesson, sometimes the icon gets "cracked", others don't. In the image above, the modules are as done as they can be, except travel is done but Legendary levels remain. If you click them, (any except travel) the only option is practice. But why the cracks and why not the cracks? I'm going to find out!
We're expecting a rainy weekend. It did rain yesterday, and it's cloudy now. Probably more rain coming, but, I brought my sun-sensitive plants in, just to be safe.
This can be a housecleaning weekend if the weather cooperates. Or a yard work one if it doesn't.
Hava a fabulous weekend!