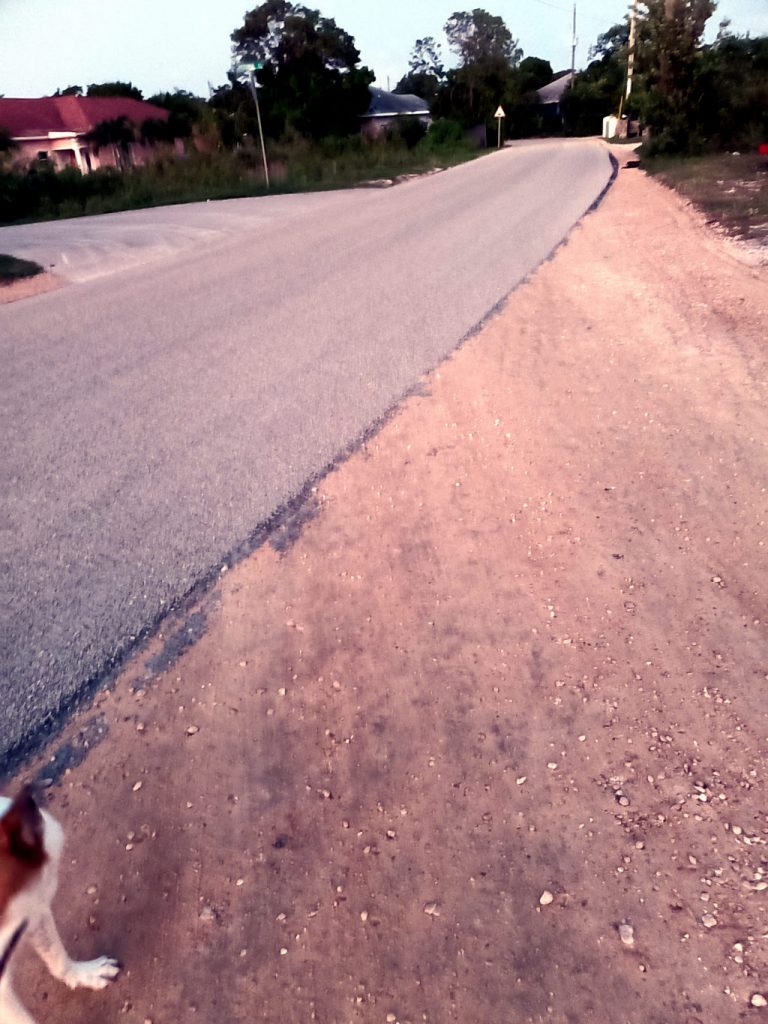 The road that attaches to my street has been re-paves. It's nice! I hope it lasts a long time The surface is a tar/oil mixture, where before it was asphalt. They don't seem to be quiet done yet tho. Maybe this is an undercoat.
Yesterday after work I mowed the back yard. I am in control again! For now..
Have a great Wednesday!