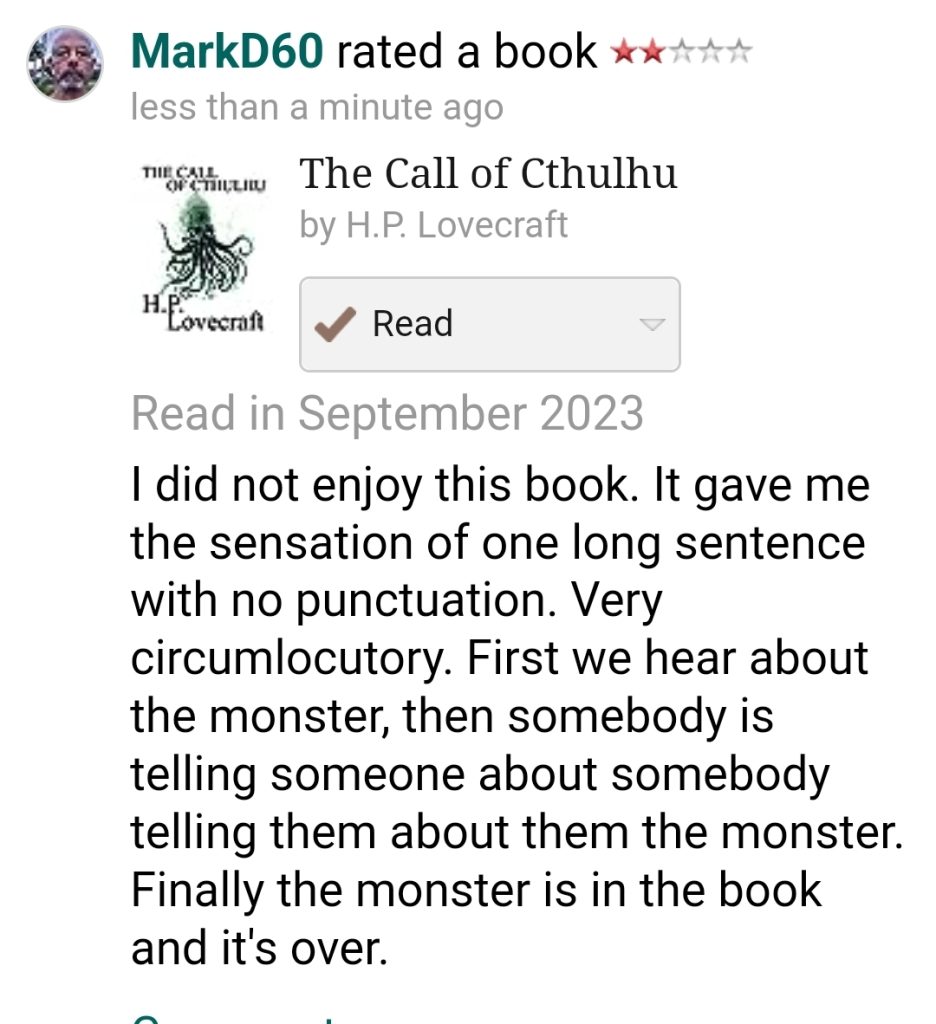 I didn't like it. But!
I thought Call of Cthulhu was the final book of the challenge… 16, because there was one I DNF (Did Not Finish) so I i lost count somehow.. The total this year is 17, not 18. So far!
And, another milestone
500 days of OM Meditation, standard is 6 minutes a day. 7 minutes a lot of time, never less than 5. Here's to 500 more!
The tilers are tiling already this morning. They're supposed to be done today, but who knows? The heat and sun have been more than they expected.
Have a great day!