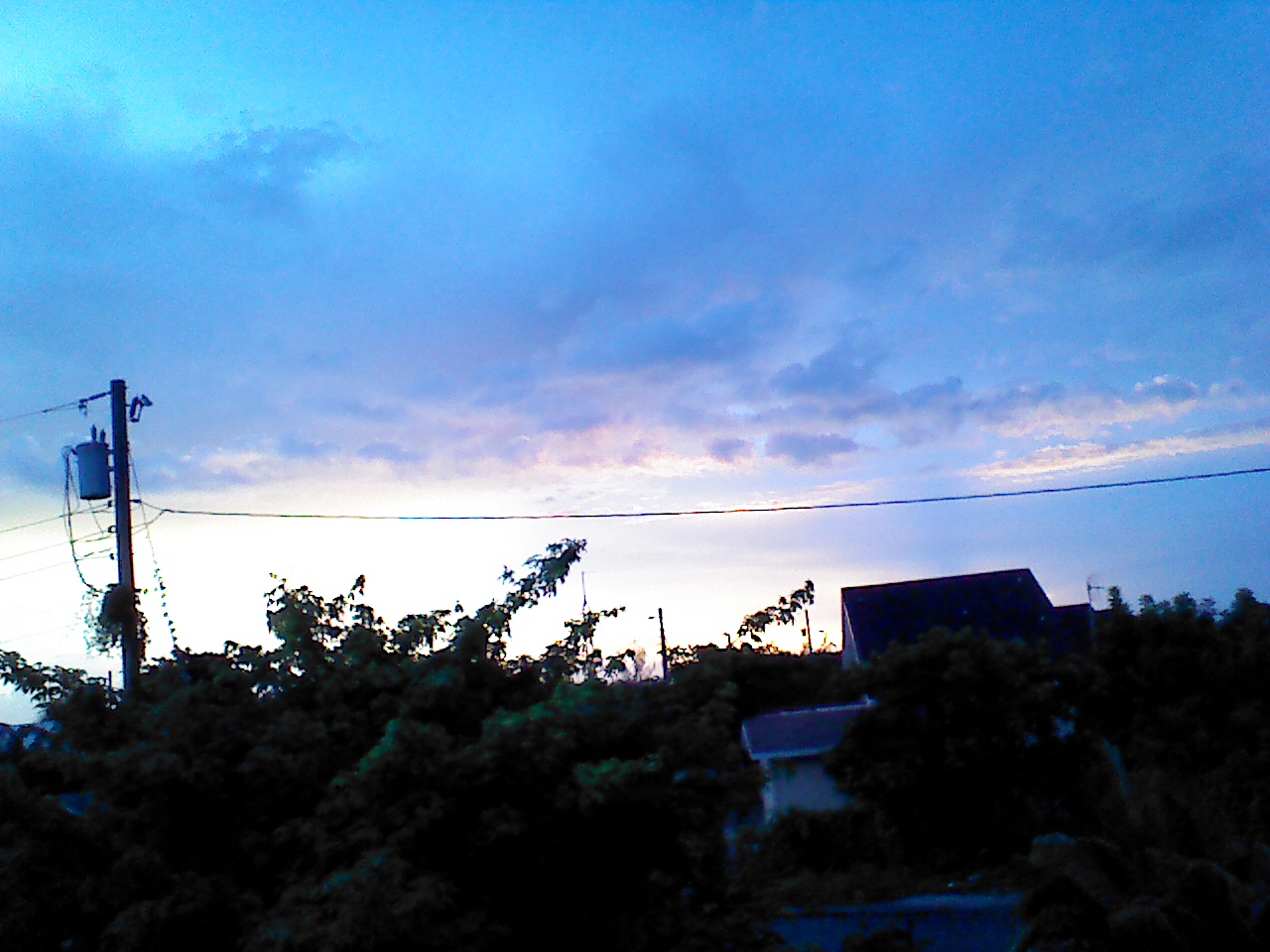 Last night I woke up at 1:09 to use the bathroom. My dog, Ditto wanted to use the bathroom too, so I let him out. He wouldn't come back in. It started raining, and I'm chasing him around the yard with a leash.
I don't think I went back to sleep at all. I'm beat. I snoozed in and out, but no really good sleep. World Famous Insomniac, on the job!
Today, and the rest of this week, I think I have training on a new system that's being installed. It will be a nice break from the routine.
This camera has no red in it. Above is a picture of a beautiful red sunrise that has the red washed out of it. I don't need to check the weather app today, it's going to be rainy. Car for sure.
Have a good day!