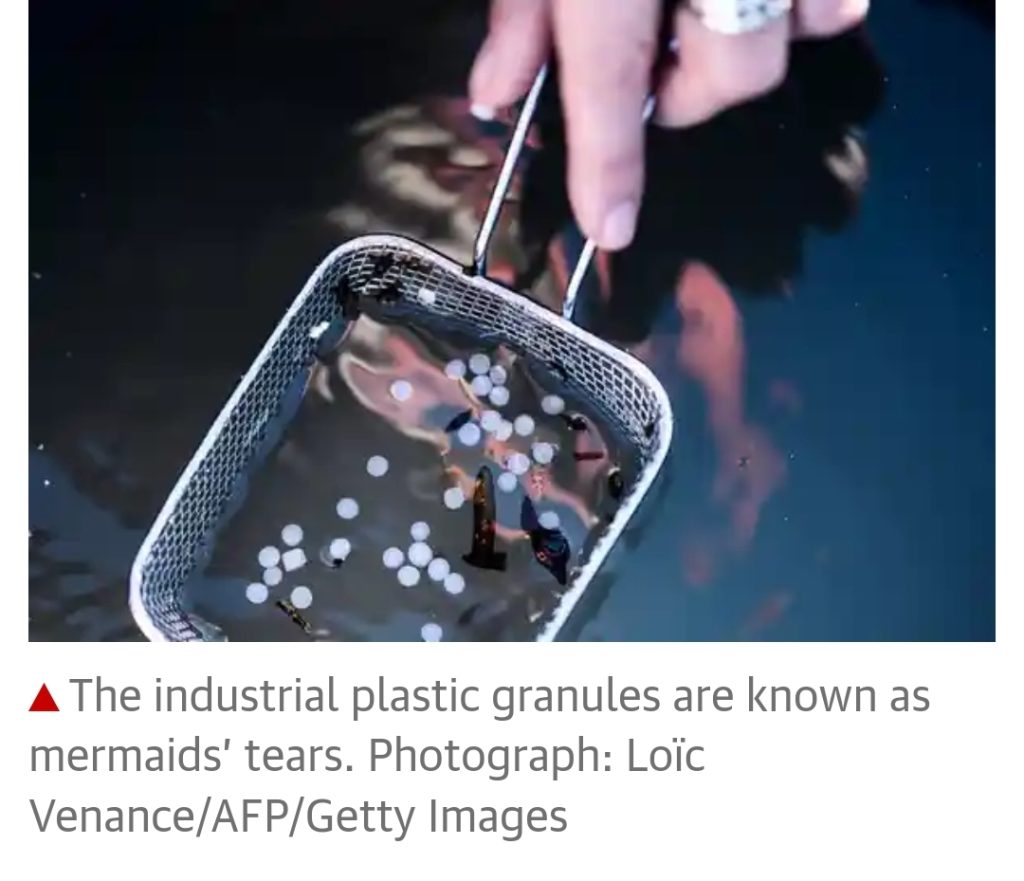 Nightmare' plastic pellet spill. Brittany, France beaches polluted by waves of beads believed to be from shipping containers lost in Atlantic.
Read the article HERE
See the picture above. When I was a teen in the '80s, my friends had a beanbag chair break. The styrofoam pellets inside were practically impossible to clean up. Static electricity made them jump away from the broom on a tile floor. Imagine trying to clean a shipping container full and clean them was by hand, one by one. That's what they're doing in France and Spain. It's impossible to do.
In my personal experience from decades past, these pellets are possibly one of humankinds worst creations.
France is taking legal action, but what good will it really do? Plastic pollution is harming sea life and this will affect us all. Humans need to stop manufacturing these pellets and all non biodegradable packing materials. Even the large styrofoam peanuts are difficult to deal with.
I don't know how to end this post. I remember the strange qualities of the pellets, trying to clean up after that burst chair. I can't fathom a container full.
A person is smart. People are stupid.