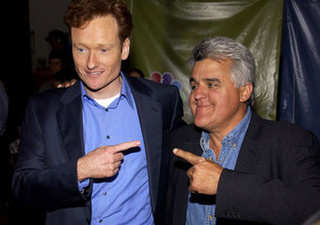 On the news, Conan Obrian is taking over the Tonight Show from Jay Leno. I remember it was just the other day when Jay Leno took it over from Johnny Carson.
Although I meant to, I never got around to watching the show with Jay Leno. I saw Johnny Carson often enough.
I was working when Leno took over and I'm still working now. It would be nice to make enough to retire someday.  Can't see it happening for me. I'll probably be working till the day I die. At least I can go to the beach at lunch!
HAVE A GOOD WEEKEND!!!!!
UPDATE! I just found out Jimmy Fallon is taking over, not Conan O'Brian. Sorry for the fuckup. To my knowledge, I never saw Fallon or Conan on TV either.