Yesterday, driving to work, I witnessed a bicycle/car accident. Lucky no one was hurt. I always worry about that early morning driving. The sun is right in your eyes this time of year. Plus the bike riders were going the wrong way around the roundabout.  The biker guy got up after the crash, angry, and stormed for the car. I called out "Don't kill him, you were going the wrong way!" He calmed down instantly. They traded info, and I offered a copy of the video. (The car driver called, and I emailed it to him). Then I asked the bikers if they wanted to put their (brand new) bikes in the back of my van and I'd give them a ride to work. They did. I think I was more shook up than anyone else there!
Yesterday at my beachlunch, I took the following pics of a beautiful ship. They were putting up the sails as they went by,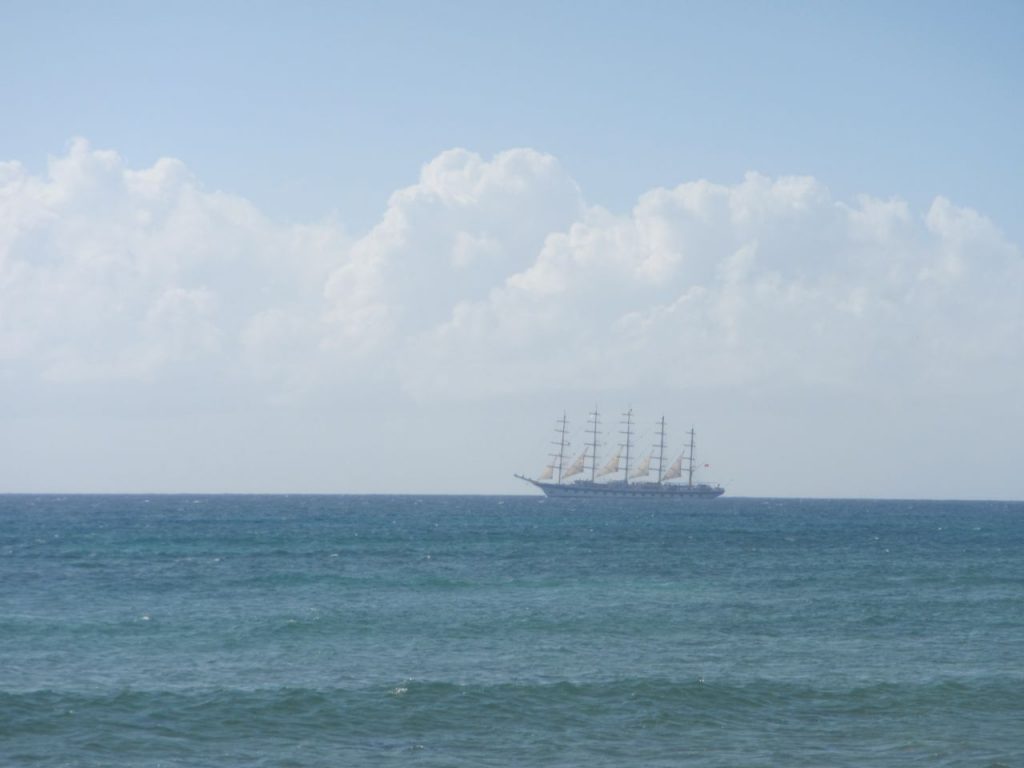 It was a good lunch hour, and a good day, overall.
You have a good day too!