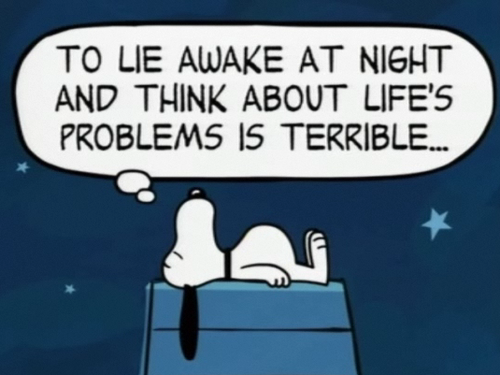 I can't sleep. I went to bed at 10 and woke up at midnight.
Here's what I've been laying awake thinking about:
1) Work, something I can't really post on the internet fills me with anger and resentment whenever I think about it.
2) When George Bush JR got elected, my retirement funds dropped 70%, they still have not reached the same level as before George JR got elected. I will never be able to retire and will have to work till the day I die. It dropped 70% after Bush and before 9/11. Do not be confused.
3) I didn't get invited to my friends going away party. maybe he never liked me. Maybe I'm an asshole.
Doesn't sound like much, but that's it. All night. Especially the work thing and my retirement funds.