World Bicycle Day is celebrated every year on June 3. The day aims at developing a culture of cycling for basic transportation, commutation, and strengthening physical and mental health.
The first bicycle day was celebrated on June 3, 2018. Professor Leszek Sibilski, Polish social scientist working in the United States, led a grassroots campaign with his sociology class to promote a UN Resolution for World Bicycle Day. Read a more in-depth article here.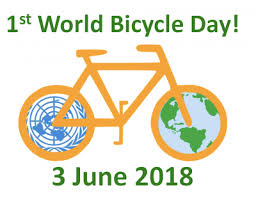 I love my bicycle and ride it usually twice a week. I have ridden it to work, about 8.5 miles and it doesn't take that much longer than driving. I suppose I could ride it more…
it's almost Friday! Ride your bike!