Getting ready for work, still coolish, windy, cloudy.
Didn't sleep worth a durn last night. Went to bed at 9, woke up at 12:30 and got up. Tried to lay back down, and without even realizing it, I found myself up again. Wandering around the house, puttering with this dang computer I've been working on.
I'm just as grumpy as can be, and I'm looking forward to getting to work, sitting at my desk, and busting ass.
Had a Nor'wester over the weekend. Big waves and seaweed all over Georgetown, Tore up the concrete at a bar called Macabuca up here in West Bay.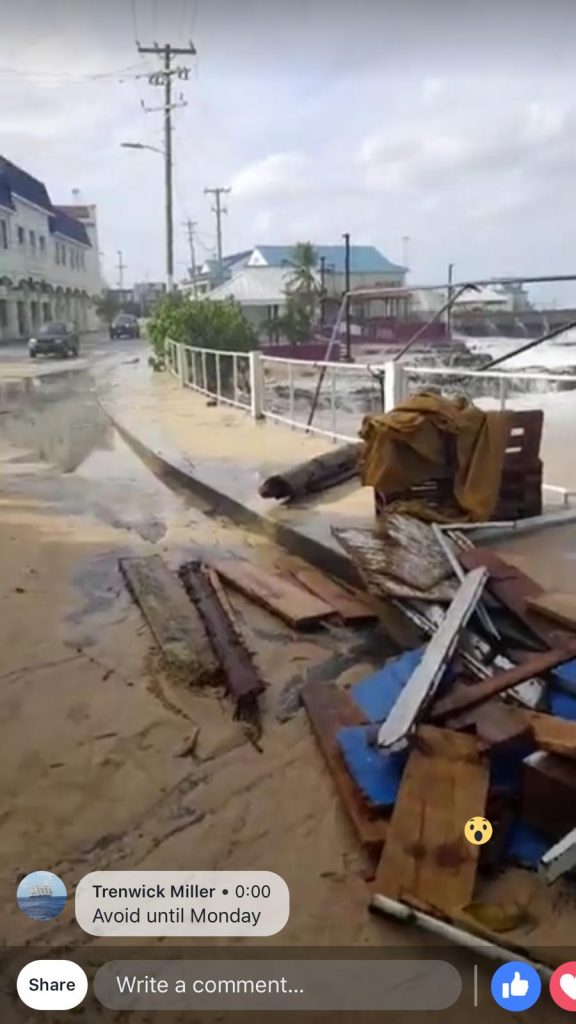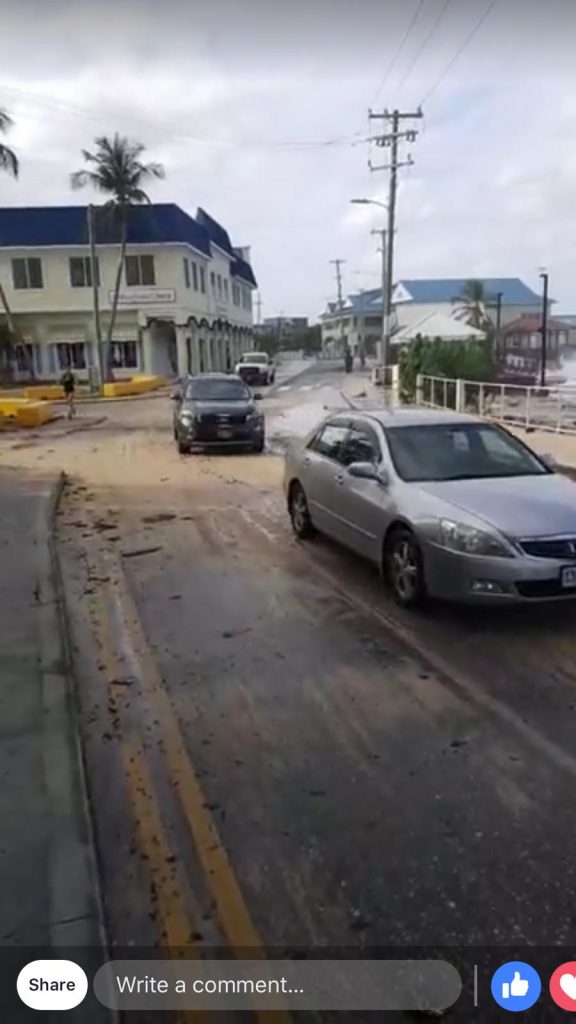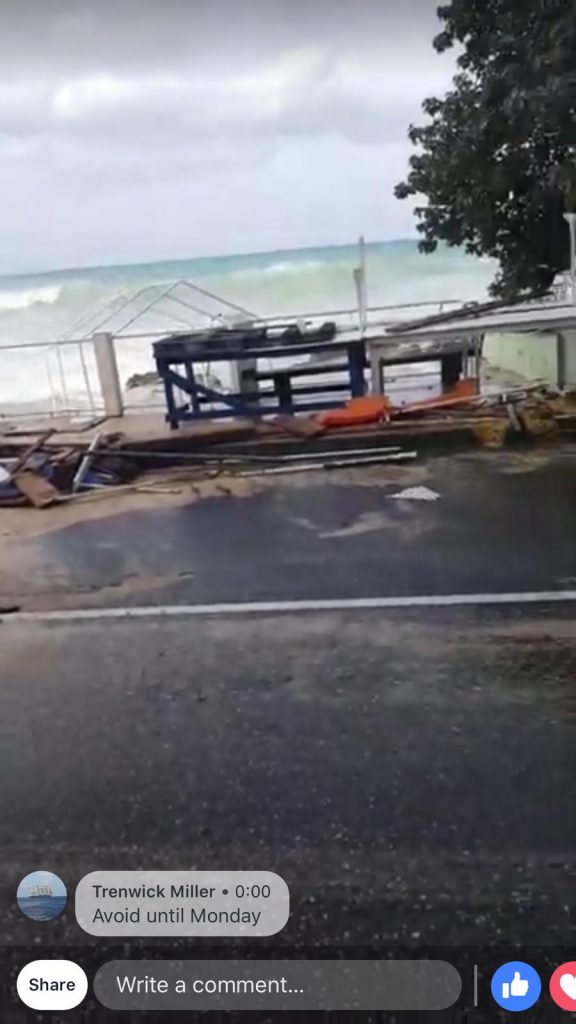 Above ar pictures from town, WhatsApp-ed me by a friend. (I have no idea who Trenwick Miller is)
Have a Great week! And Merry Christmas!