It was the wife's birthday weekend. Friday we had a quiet dinner at Ragazzi, the best Italian Restaurant on the island.
Saturday, we had a birthday party at Casa 43, a fantastic Mexican Restaurant.
Casa 43 is too small though. They need to expand. It is always packed, and they don't take reservations. The head chef is from Costa Rica, and he and his wife are good friends, so ""arrangements were made."
And yesterday I did a little painting and mowed the (front) yard.
My Garmin Vivosport fitness tracker died, the band broke. So I added it to the pile of dead ones, and I'm looking for a new fitness tracker.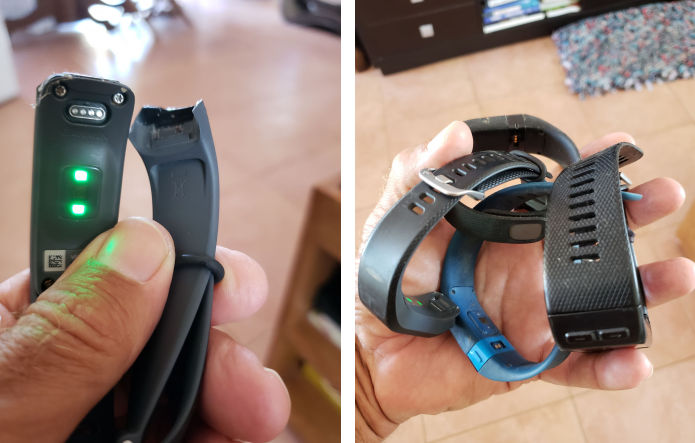 I'm wearing one that my wife doesn't use anymore. for the time being.
My weight is coming back. It doesn't help that my app asks me to weigh myself on Mondays, after weekends of eating, But I like being thinner, although several people say I lost too much weight.
And that's about it for this Monday morning.
Have a great week!