I spelled Wednesday Wendesday in the title and spell checker didn't catch it.
I didn't post yesterday because I had to go to work early. I worked from 6:30 till 4.
Today, I woke up early. I was already up when the alarm went off.
Every morning I do the same thing. Bathroom/shave then kitchen for my vitamins and BP medicine, then out to the back porch for my exercises. Then back for a shower, get dressed, coffee and post my post.
This morning I stood there with the razor in my hand, then put it down and came out and exercised.  I didn't shave. I'm out of control.
Yesterday after work I looked for a new backpack. I have bought every backpack I have owned at one store since I've lived on this island. Yesterday I went to the store and they don't carry backpacks any more. So I went to another store and they only had little kids backpacks. I ended up buying seat cushions.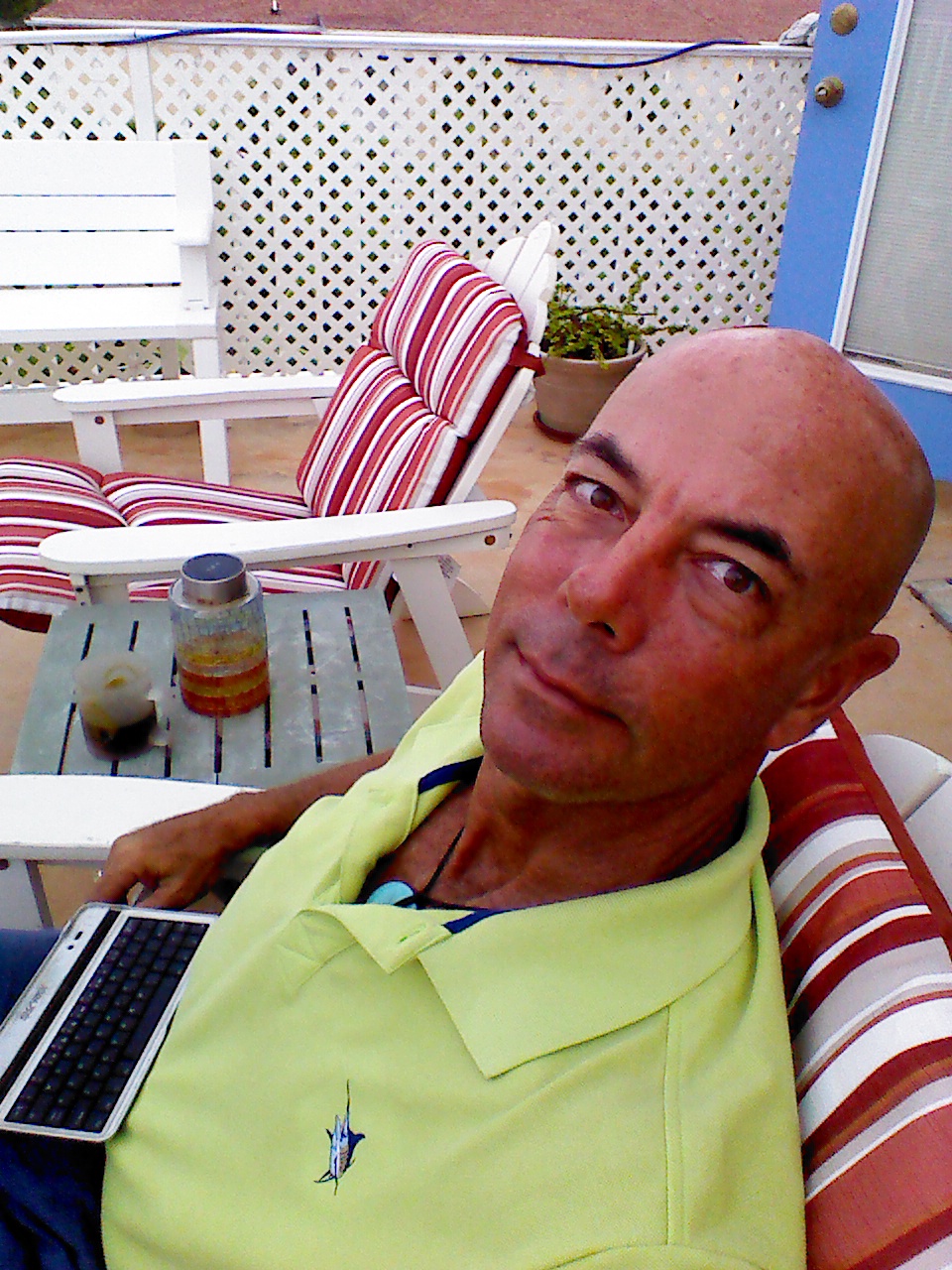 See the brown and white seat cushions? Very comfy. That's me in the photo too, BTW.
Hump day yeay!
Hava goodun!