It's Wednesday morning. I'm sitting out on the back porch and it's raining trying to stay dry.
I did an image search for wet Wednesday, it must be a big day for all the strip clubs, because I got tons of sexy pictures on google images. For example: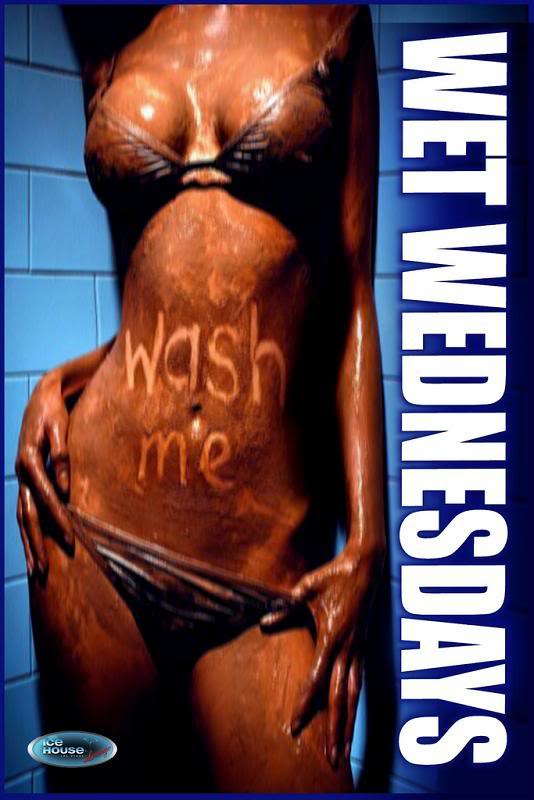 It was raining yesterday when I went to work, but then it got sunny and I went to the beach for lunch, that was nice. Hopefully it will do the same thing today.
Yesterday I went to grocery shopping and today I have to start cleaning the house for the cat / dog sitter.
I guess that'll do'er for today.
Havva goodun.