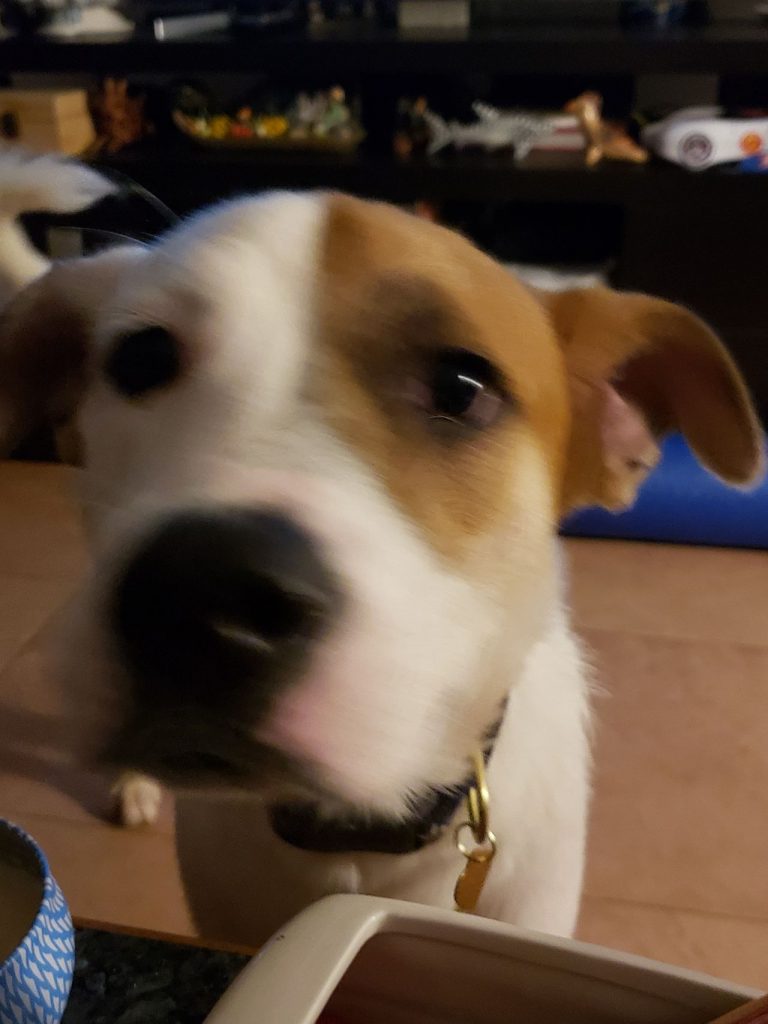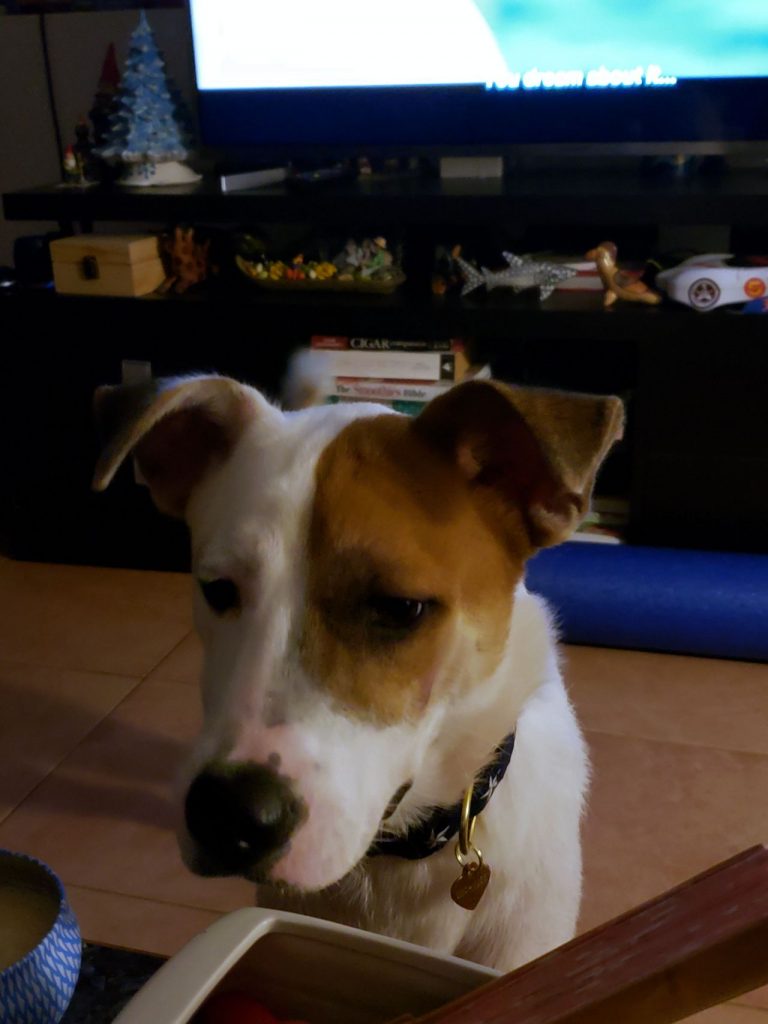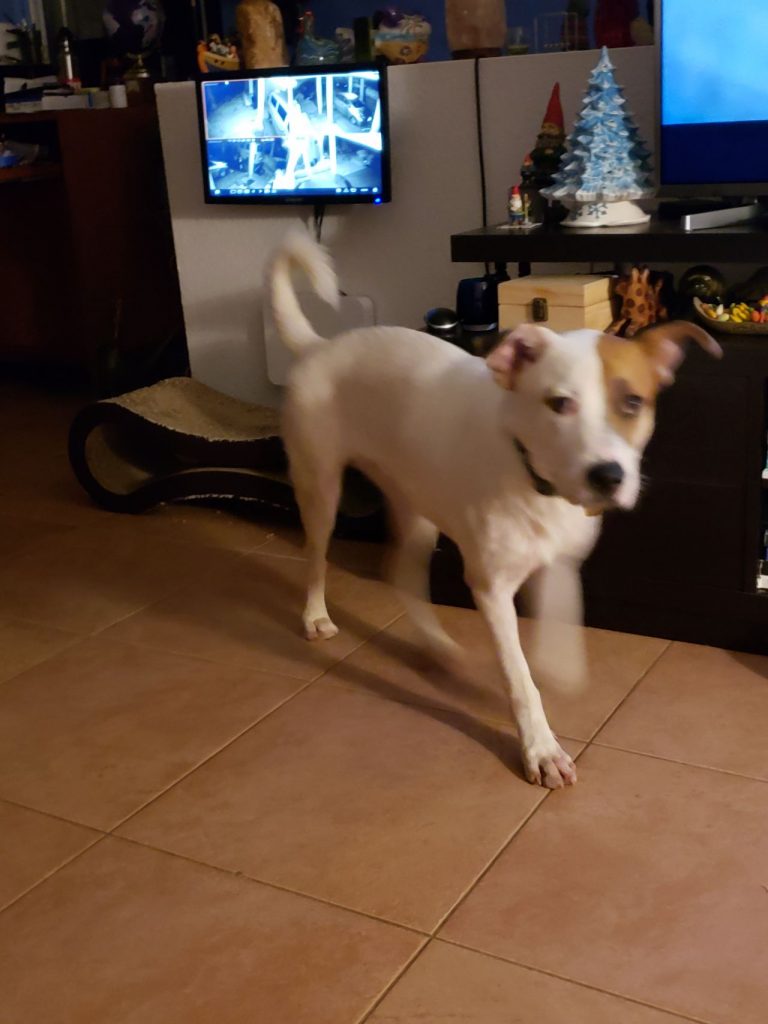 Lenny got here yesterday, he's a very nice dawgie. very very timid and shy. I'm thinking he must be the runt of the litter. I bought him a collar and tag yesterday morning, and picked him up yesterday afternoon.
He hasn't had a problem with the cats, but they're still wary of him. Hasn't had a problem with Sheba. Caught him getting ready to pee on the back porch, a stern "NO!" and an immediate take-outside hopefuly is all it takes to get him house trained. He's sleeping in his kennel the first few nights so he gets used to it as his home, but he'll spend the days while we're working in there for quite a while.
He did fine on a long walk this morning, less pulling on the leash than Sheba!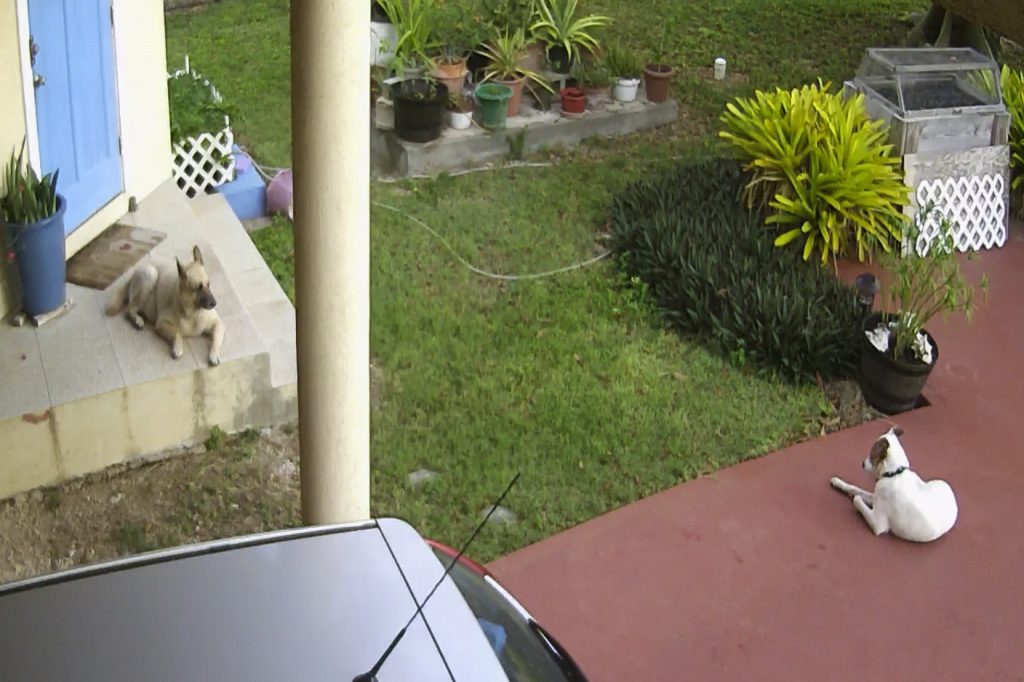 So far, so good. Everybody seems happy.
Have a great weekend!