Weird weather going on around here all weekend. To start off, we had this tropical depression headed upstream against the wind toward us, but it curved south and got killed over Belize. Then we had a cold front and a stationary front move in at the same time. Second picture. Since then we've been stuck with an almost stationary cold front, moving back and forth over us, giving us rain and clouds all weekend. And strong winds at times. Where the low is in the above picture,the wind is making a circular pattern, like a depression or a hurricane forming.
And this morning, below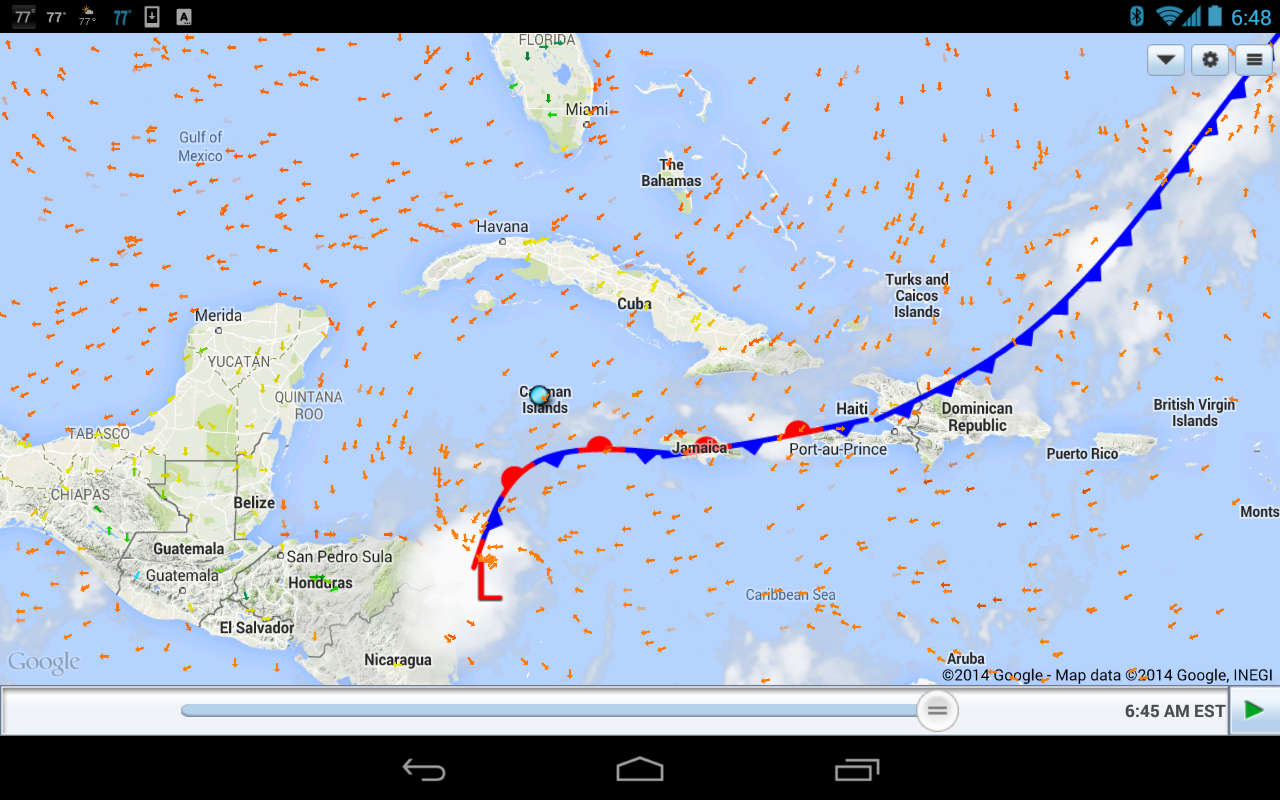 The depression/hurricane forming is much stronger looking, although the front is moving south more and HOPEFULLY we'll get less rain and maybe even some sun.
Just in time for the work week….