Travlin' Tim at Gentlemn Jims. For more, search this blog for "Travlin' Tim".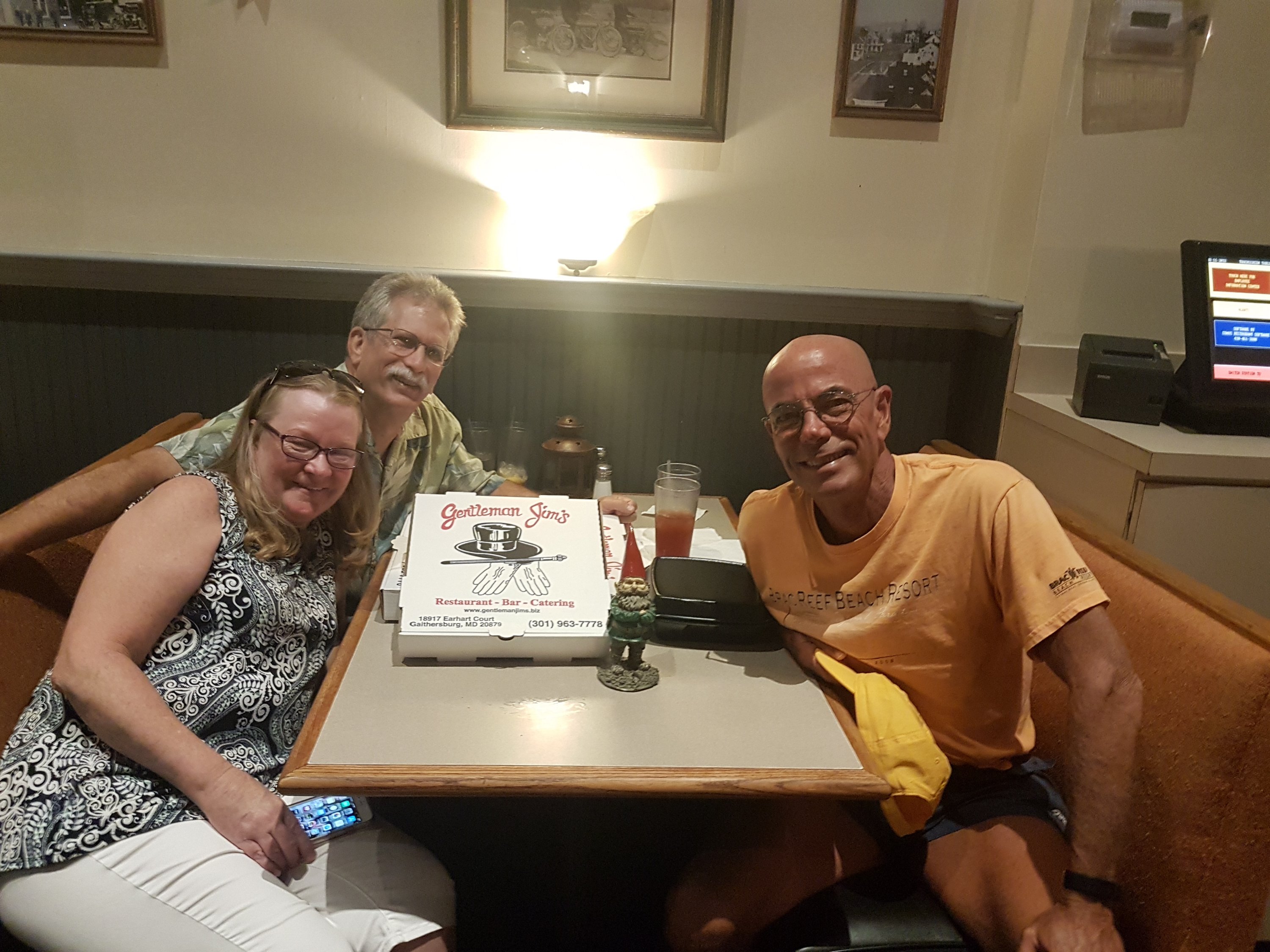 My friends Brad and Deb drove all the way from Deleware to see me yesterday. It was so nice of them! And it was great to see them! They've been my best friends for 40 years! I wrote a lot about them in my previous post. I am awed by their selfnessness to drive two-plus hours, spend a couple hours with me, then drive back homee, two-plus hours.
I was on a video call with my wife last night and she dropped her new phone and broke it. She started to cry. I felt/feel so bad. I went to sleep thinking about her crying and woke up thinking about her crying. It breaks my heart when she's sad. I'm thinking about getting her an identical new one while I'm here. She has two new protective phone cases here with me, that she ordered on Amazon, but too late, the phone's already broken. I feel a very strpng feeling I can't identify, sadness, powerlessness., indecision, all mixed together… I feel like crying too, thinking about my wife crying and imagining how she feels.
This morning, My mom and I are going to get me some new jeans. This afternoon I'm going to see a high school friend that I haven't seen since I first got home from the Navy.
Tomorrow is my last day here. Tuesday I fly.
Have a great day!