Apologies to my blog friends. I haven't been able to comment on your blog. And it doesn't look like I'll be able to while I'm at school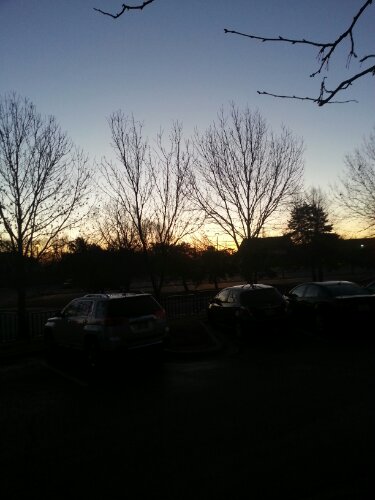 Here's a picture of the cold Kansas sunrise, although it should be warmer today.
Yesterday seemed like "Wow! It's Wednesday already? " and today seems like "Dang, it's not Friday yet?"
I'm ready for the weekend.
Have a good day!