Happy Friday Yet Again!
Today I am going to the dentist to get a tooth 🦷 pulled and hopefully the titanium for another implant. I thought I lost a filling, and I did, but it's because the tooth split in half front to back. Then I'm getting an ultrasound to look at my kidneys because of my high blood pressure.
Also, Michael Lee Aday, better known as Meat Loaf, has died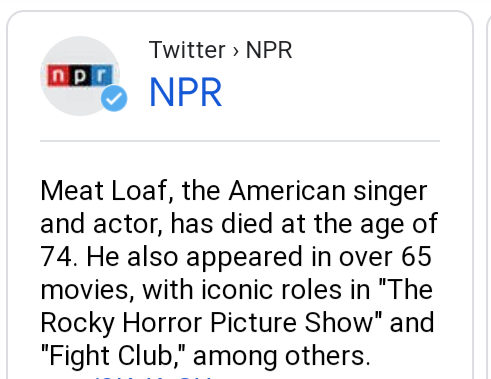 Paradise By The Dashboard Lights was one of my favorites.
On a more positive note, I'm taking the day off today and should have all my "requirements met by 1 PM. And it's a long weekend, Monday is a holiday!
so have a great weekend!