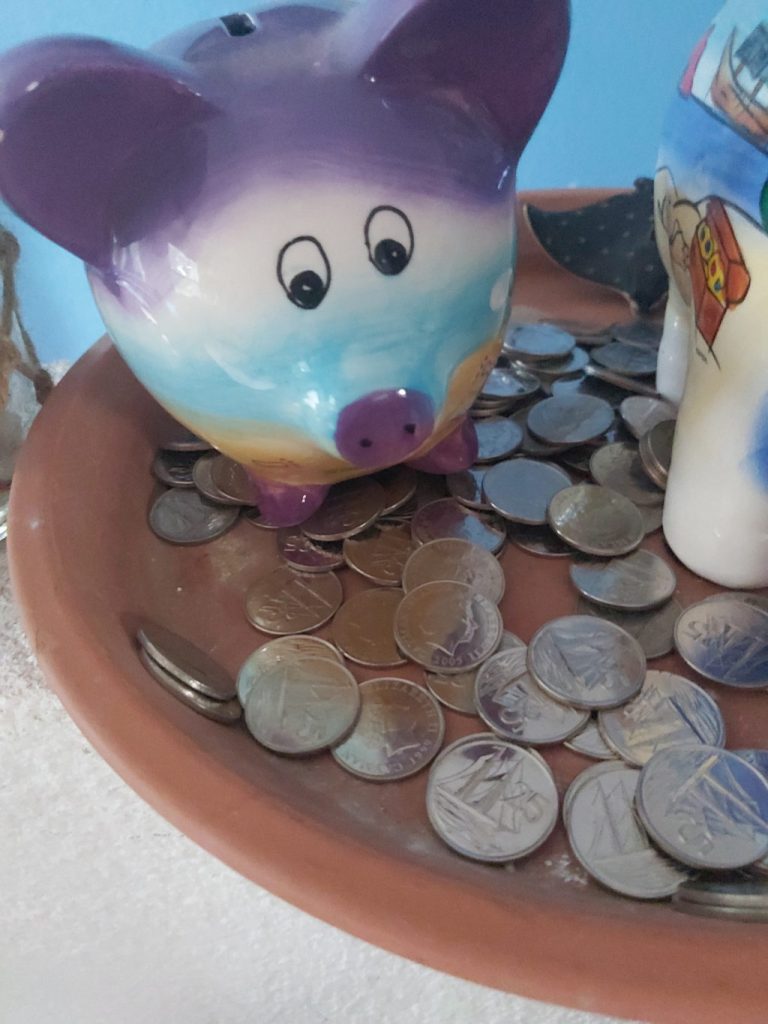 I have a piggy bank, that for years, I throw nothing but quarters in. if I recall, last time it was full, it had about $60 in it.
My bank is Butterfield, the worst bank in the world. I mentioned that I would be bringing in a bunch of quarters. The teller informed me that Butterfield now charged a 2% fee for counting coins. After I said I'd bring them in counted, I was told that even then, they have to re-count them, and charge 2%.
Sooooo, I dumped the piggy bank, and every day I take a pocketful of quarters to spend. Then, everywhere I go, I apologize profusely while I count out quarters and tell the story of how crappy Butterfield Bank is.
I know, I know, I should leave. While other banks are a little better, they're almost as bad. And it just hasn't been worth it. All the banks are in cahoots.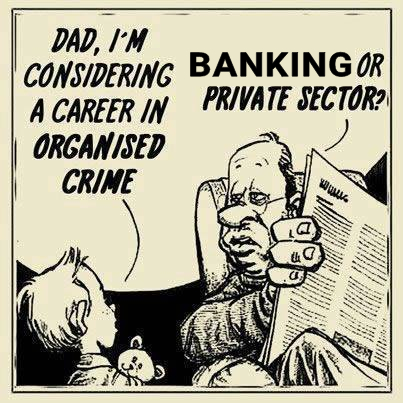 Maybe crime DOES pay… Have a great day! (That rhymes)