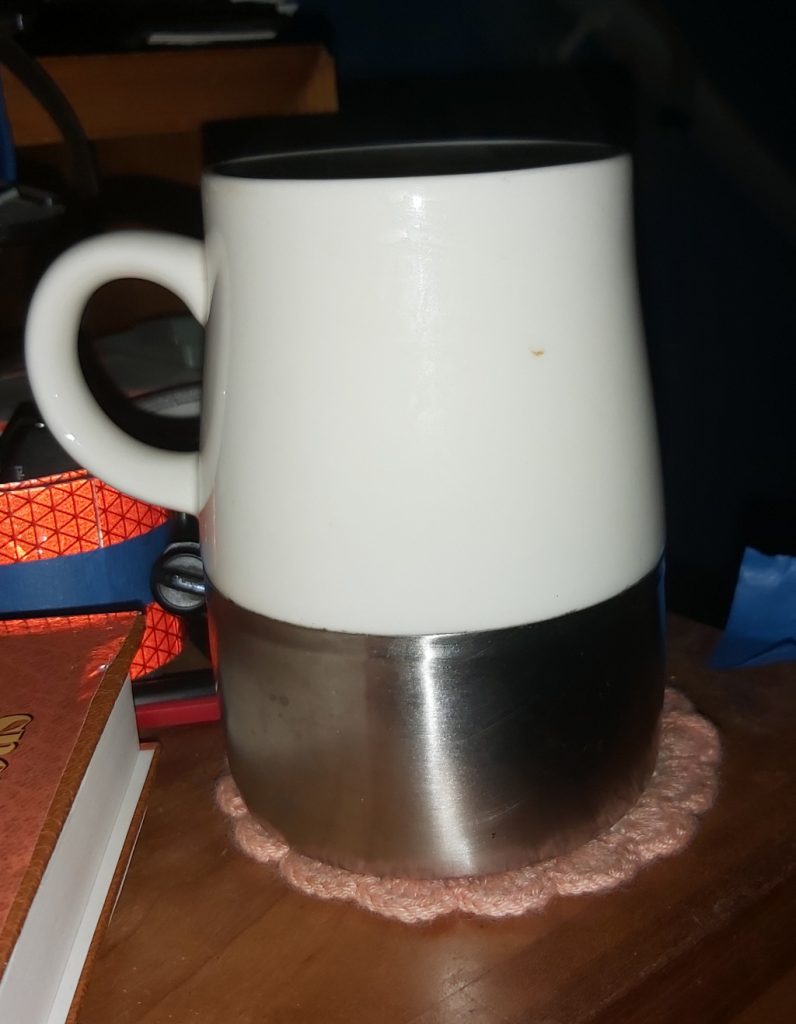 I have never had the perfect coffee cup. They're either too small, or have an uncomfortable finger-holding thingy, unacceptable advertising, they rust if they're metal and they stink or stain if they're plastic. And they can't be too tippy and they can't slide around the table if the ship rolls. Its good it they fit in a cars cup holder.
At my in-laws house, there's a cup with the perfect finger holder, but it holds an insufficient amount of coffee. I have a stainless steel travel bug that has rusted, and is tall and tippy and is uncomfortable to hold. The one I'm using, pictured above, has unacceptable advertising. It says starbucks on the other side, and has an uncomfortable finger loop and burns your fingers if you hold it too long.
So, this weekend, it occurred to me to begin a worldwide quest to find and obtain, to have and to hold, the perfect coffee cup.
In other news, it was a pretty good weekend. I participated in an underwater treasure hunt and won a bottle of barbecue sauce. It was, and is still, cloudy and rainy.
Have a good week!