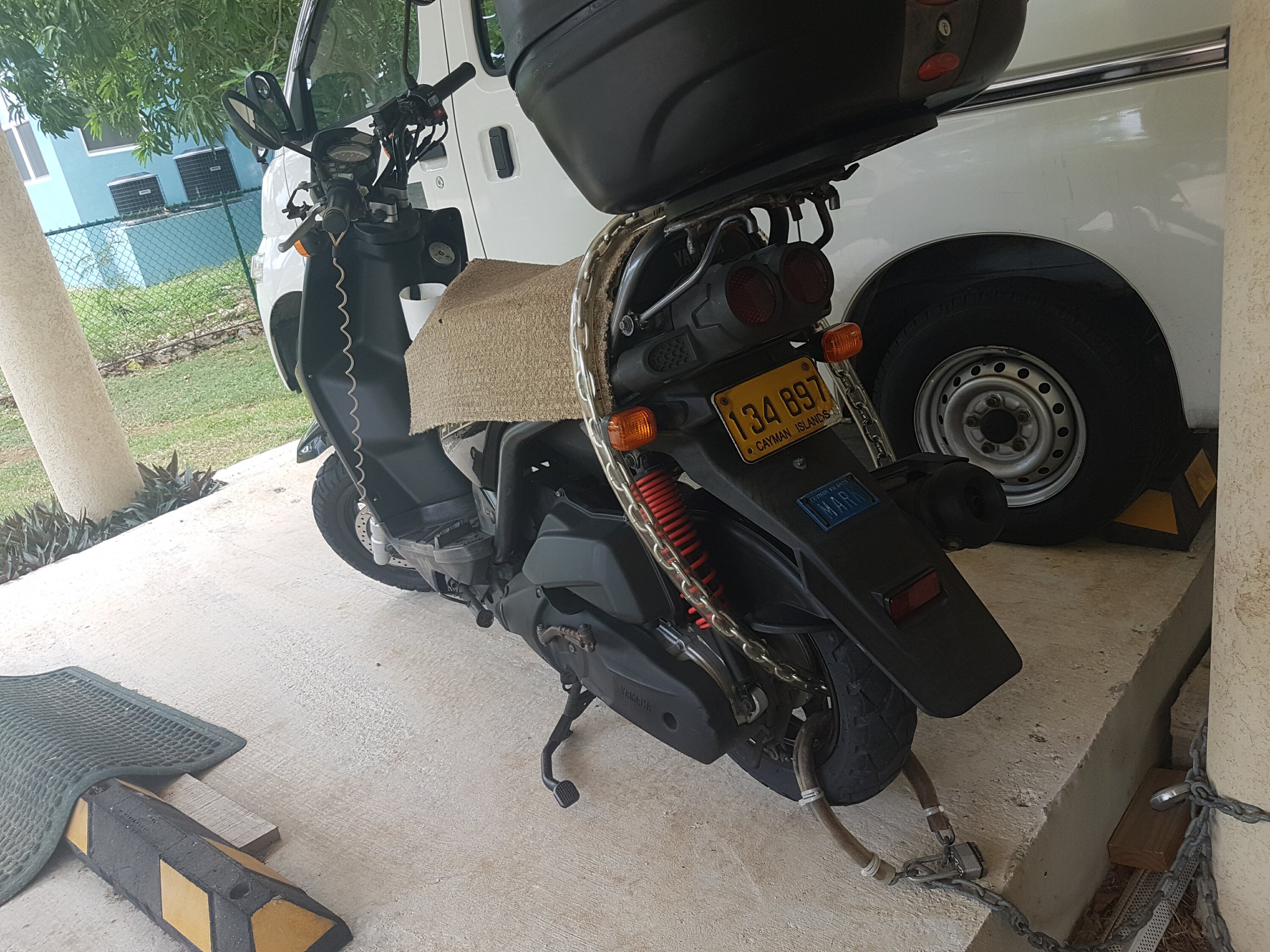 My Scooter is a prisoner now. Triple locked, she can't move. These are the extreme measures I take after getting it back from the shop last week.
It's a rainy Monday. What's left of Tropical Storm Harvey is passing to our south. I hear quite bit of thunder as I type this. Today is the big famous eclipse. I hink about half the sun gets covered here. But it's cloudy… We'll see.
Two weeks from now, we'll be in Canada.
Have a great day!