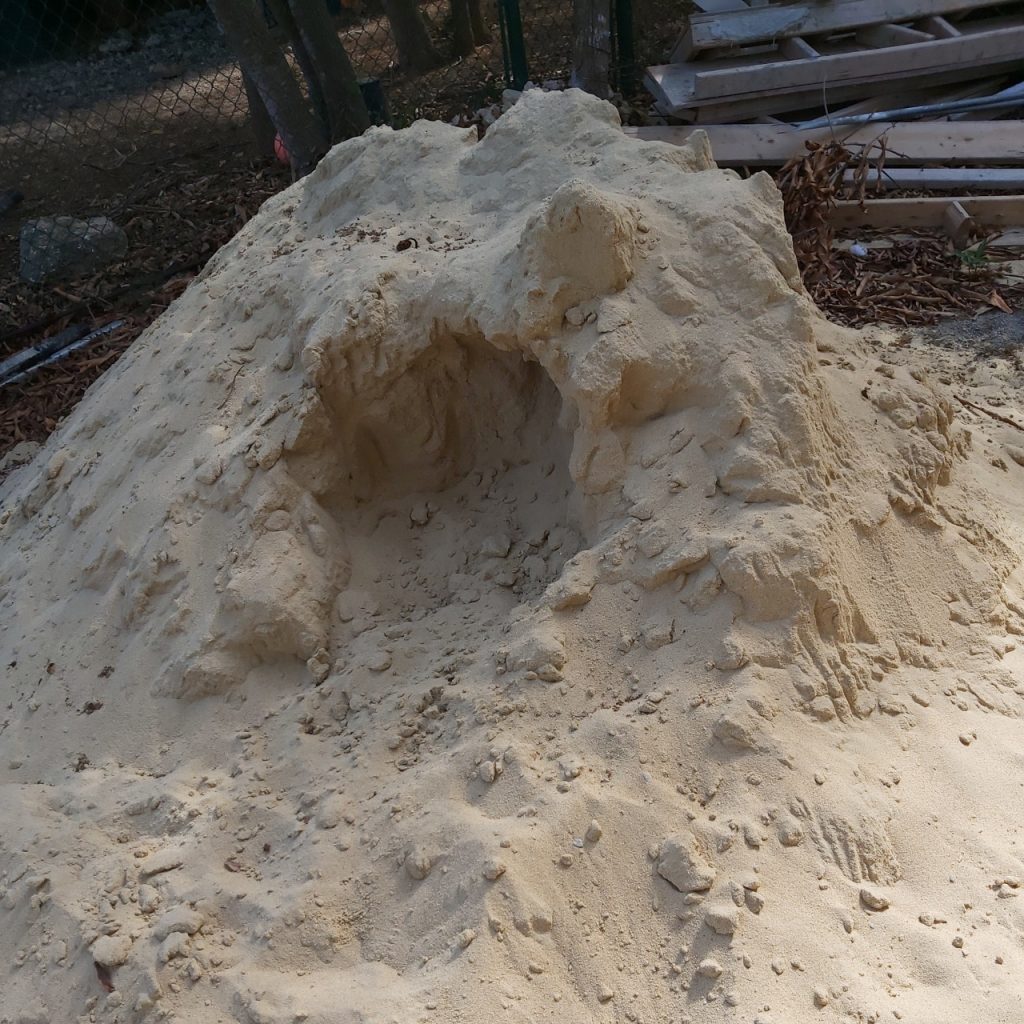 Probobly a week ago, I noticed the above hole inour left-over pile of sand. I figured somebody came through the gate and "borrowed" a bucketful. One one hand, I didn't care, because it was a bucket of sand, but on the other hand, it irked me that someone would come take a bucket of sand without even asking.
I showed the wife, and she seemed quite surprised as well.
Yesterday, this poser was solved. The Wife was outside painting some shelves and here comes Crazy Daisy Dukes, right over to the hole, and began preparations to enlarge it. The Wife prevented this from happening. They say the criminal always return to the scene of the crime.. This time, doing so got her busted!
Mystery Solved!
Below is a picture of Daisy laying under our banana plants, which concerns me bacause I don't want her knocking any baby plants over…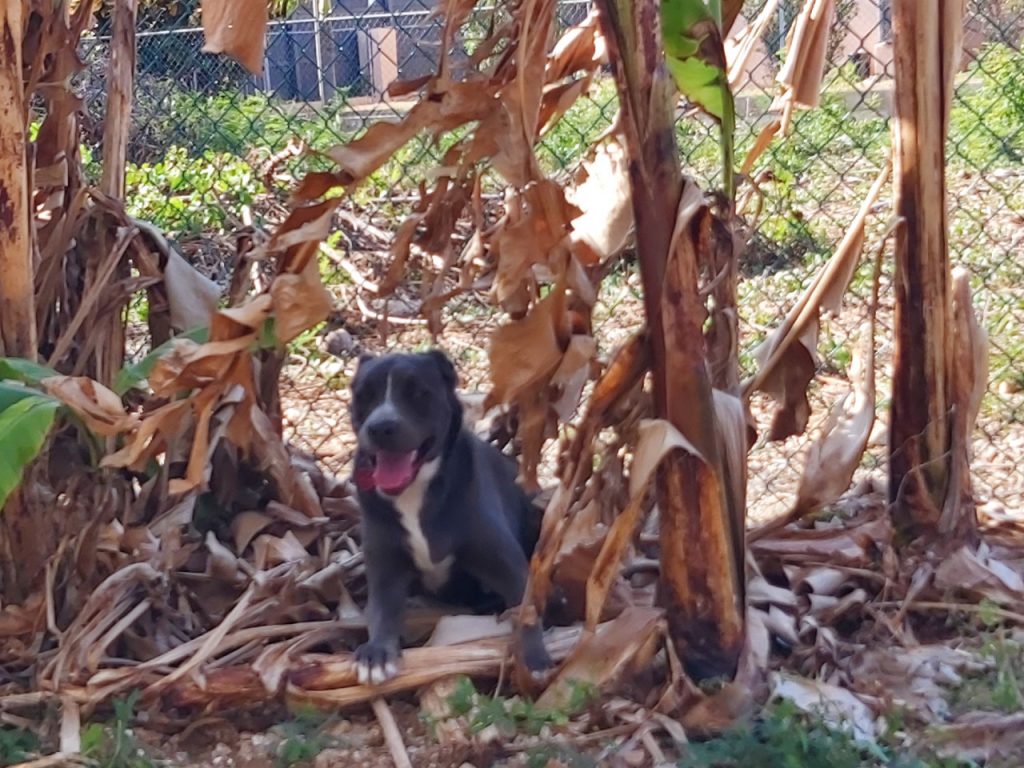 Have a good, safe week! Wash your hands!