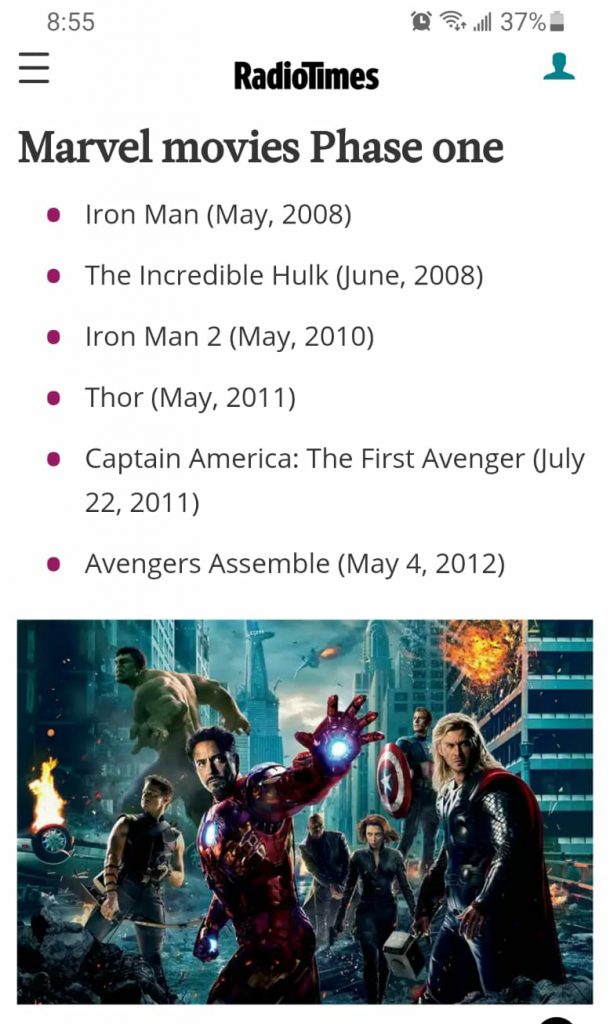 The wife and I are on a mission. We are going to watch all the Avengers movies, in order. Last night was Iron Man 2. Monday was The Incredible Hulk, which I don't think I'd ever seen before. It's a diffferent Hulk. Nobody in that moovie is in any other Avengers movie. Next up is Thor, probably Friday night. I don't think I've seen, or even heard of, 'Avengers Assemble' either.
The picture above is Phase 1, I don't know what that means. My wifes knows, so I don't need to.
Almost half way through the week. I wanna go diving this weekend.
Have a good day!