Yesterday, November 18th, 2018 Washington Redskins Quarterback Alex Smith broke his leg.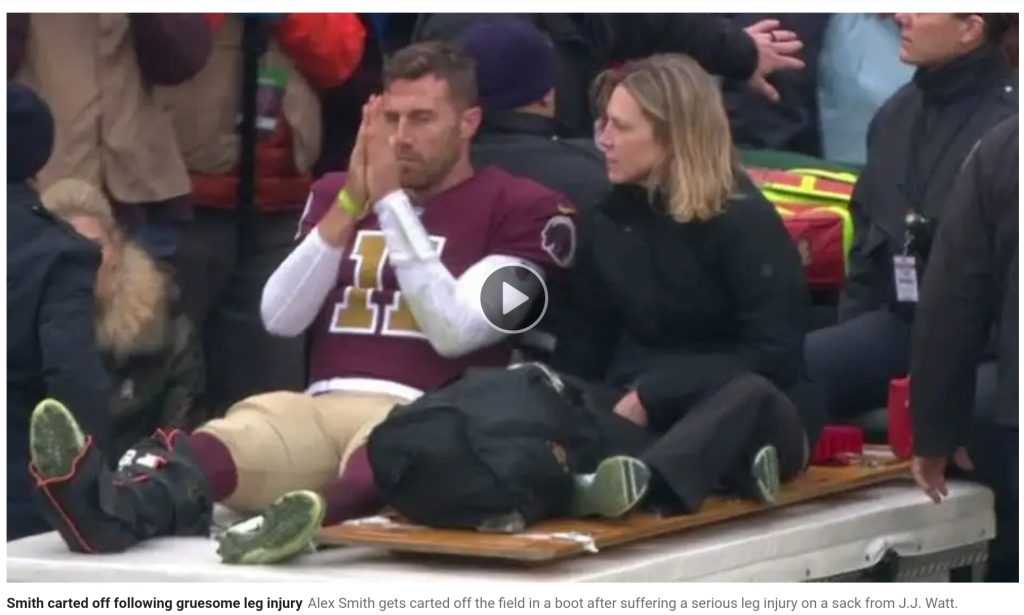 Exactly 33 years prior, November 18, 1985, Joe Theismann broke his leg, in an injury that ended his career as a QB. I remember seeing it, it was horrorific.
It was a bad day for my team, The Washington Redskins. They lost too, but barely. I think Alex Smith will be back next year. At first they thouht it was an ankle injury.
I think the Redskins backup quarterback, Colt McCoy, is a durn good QB though.
Bah, it's Monday. Thankfully, I have, again, acheived the perfect cuppa coffee! Have a great week!