Yesterday morning (or maybe Friday) I said to the wife, "I feel like eating some tacos, but not fancy restaurant tacos, grocery store shell, homemade American tacos."
She came home from the store yesterday aternoon with all the fixin's!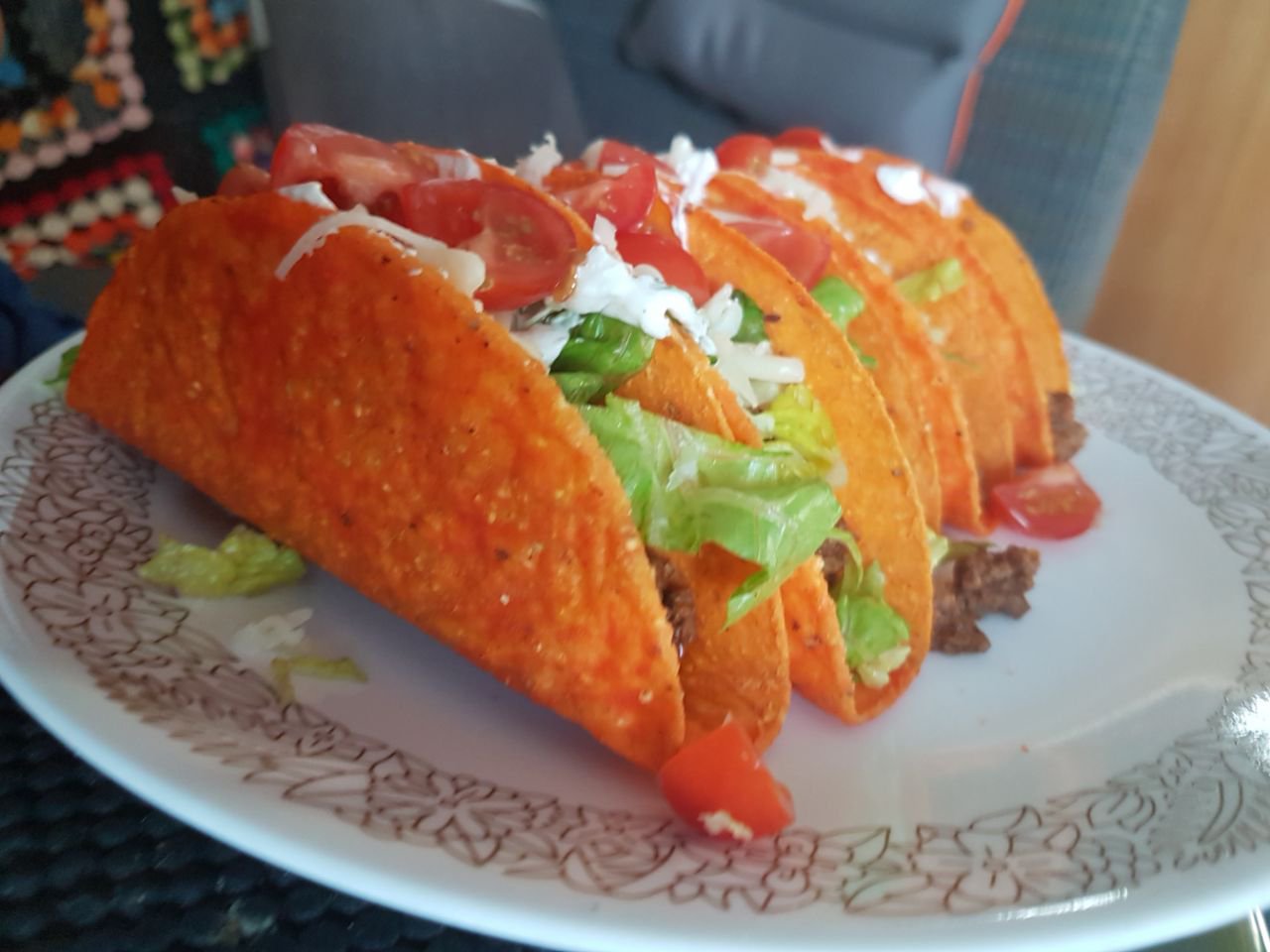 She had hers on some soft tortillas we already had, but she had one of the crunchy taco shells, just to "try them out". (They were a new spicy kind). So, mathematically speaking, I ate 11 tacos. probably a pound of hamburger. All the cheese and lettuce, and all the tomatoes. There were no leftovers.
Yeah baby! That's what I'm talking about! It sent my calorie counting app over the top!
Today, Sunday, Croatia VS France in the World Cup Final. I won't be watching, because my neighbor and I are changing that second door. But GO CROATIA!
Have a great day!