It's that time-a year again..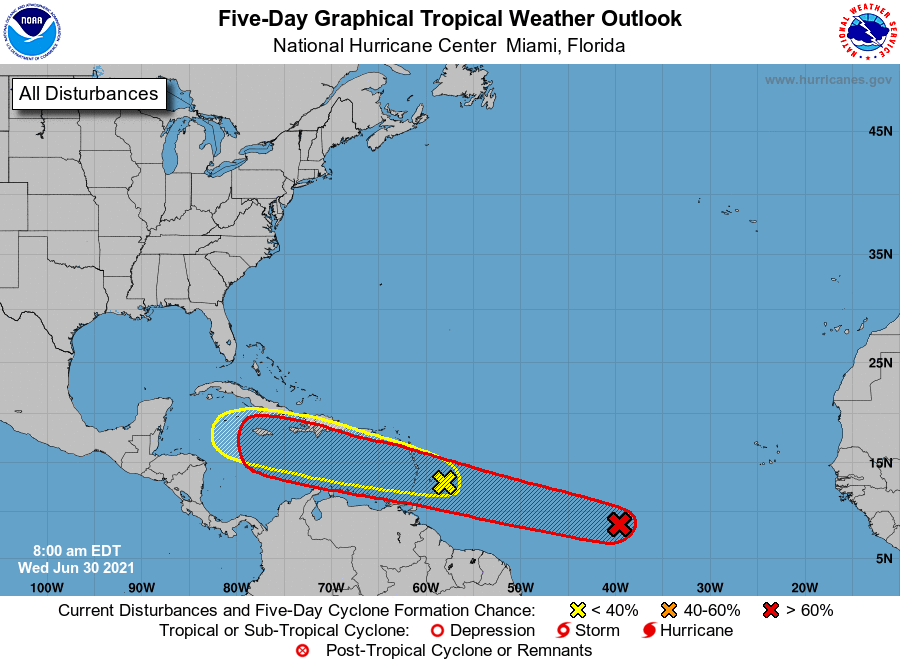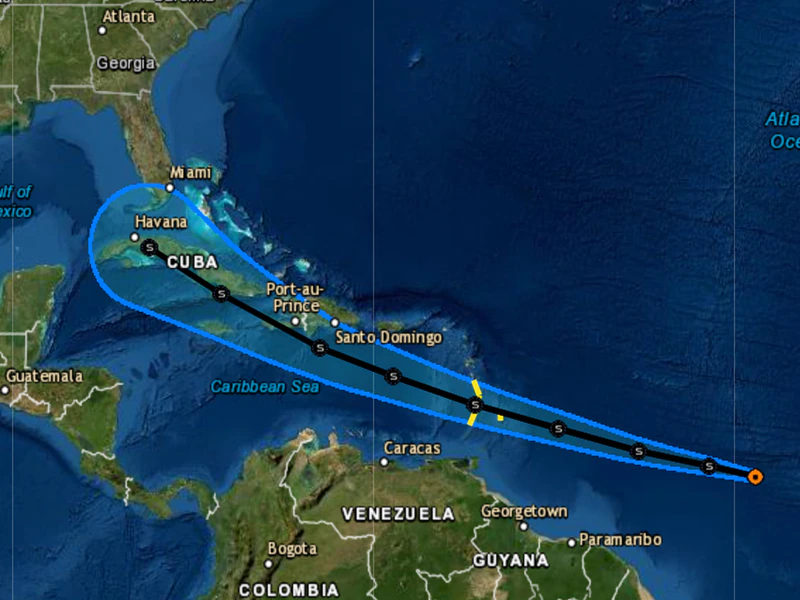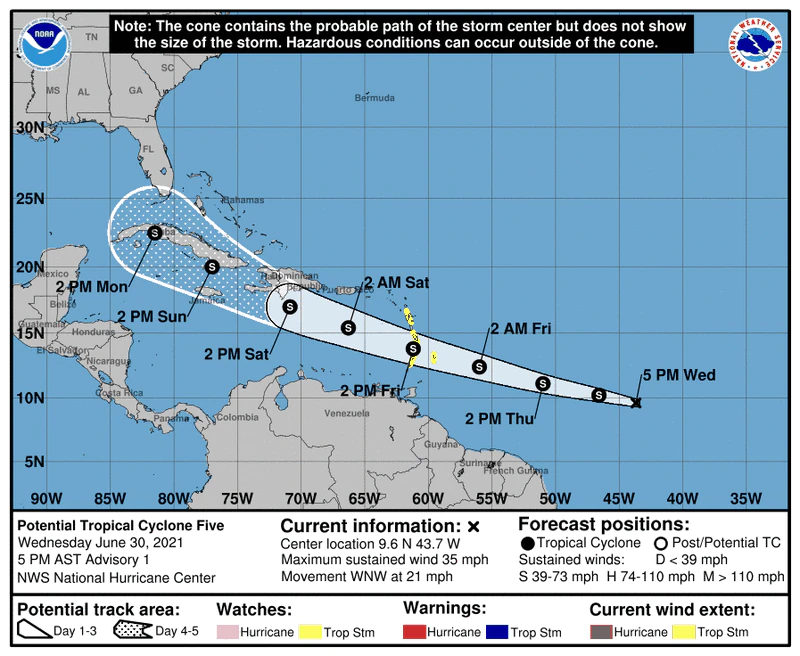 Looks like we're gonna get a rainy weekend. 🌧 Maybe it'll be all right Friday day and Saturday morning. I sure would like to go diving and test out my new underwater camera.
Actually it might not be so bad overall, The newer data is starting to show the center moving more north than the pictures above.
We already got the rain we needed, now I have to worry about it quitting raining so I can mow the yard!
Damn good coffee this morning. Every day, I use precise measurements and get pretty consistent results but sometimes it's just damn good, better than normal, coffee. Today's is exceptionally good.
Have another fantastic day!
UPDATE! Now it's Tropical Storm Elsa!