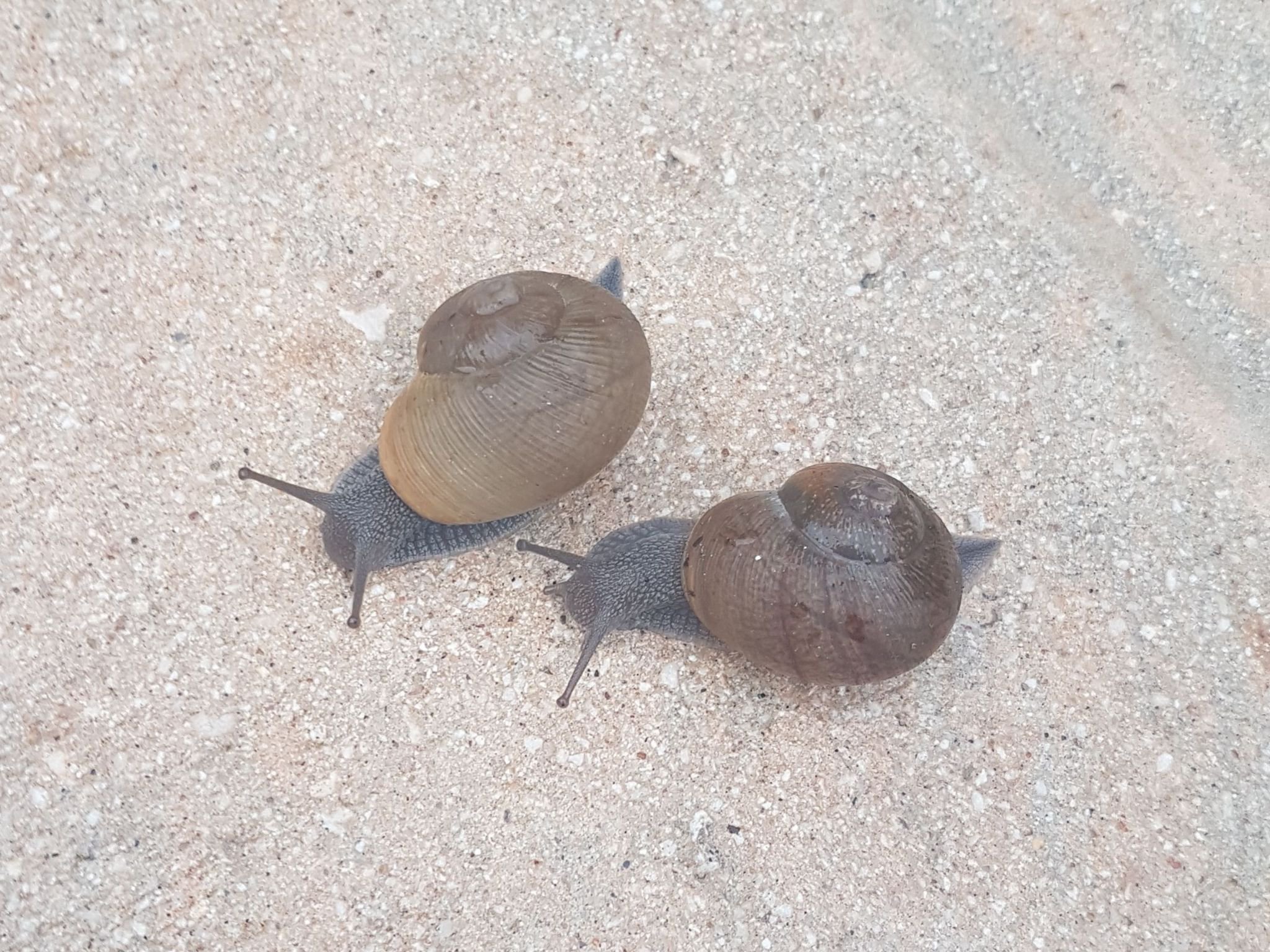 The guy who was going to help with the doors today backed out. Apparently, some other job came up. So suddenly, my full day is empty.
The pictures above are two snails having a chat last week on the sidewalk at work.
I really need to get the door changed out, it's probably quite easy, but I'd like to have someone with some experience guiding me.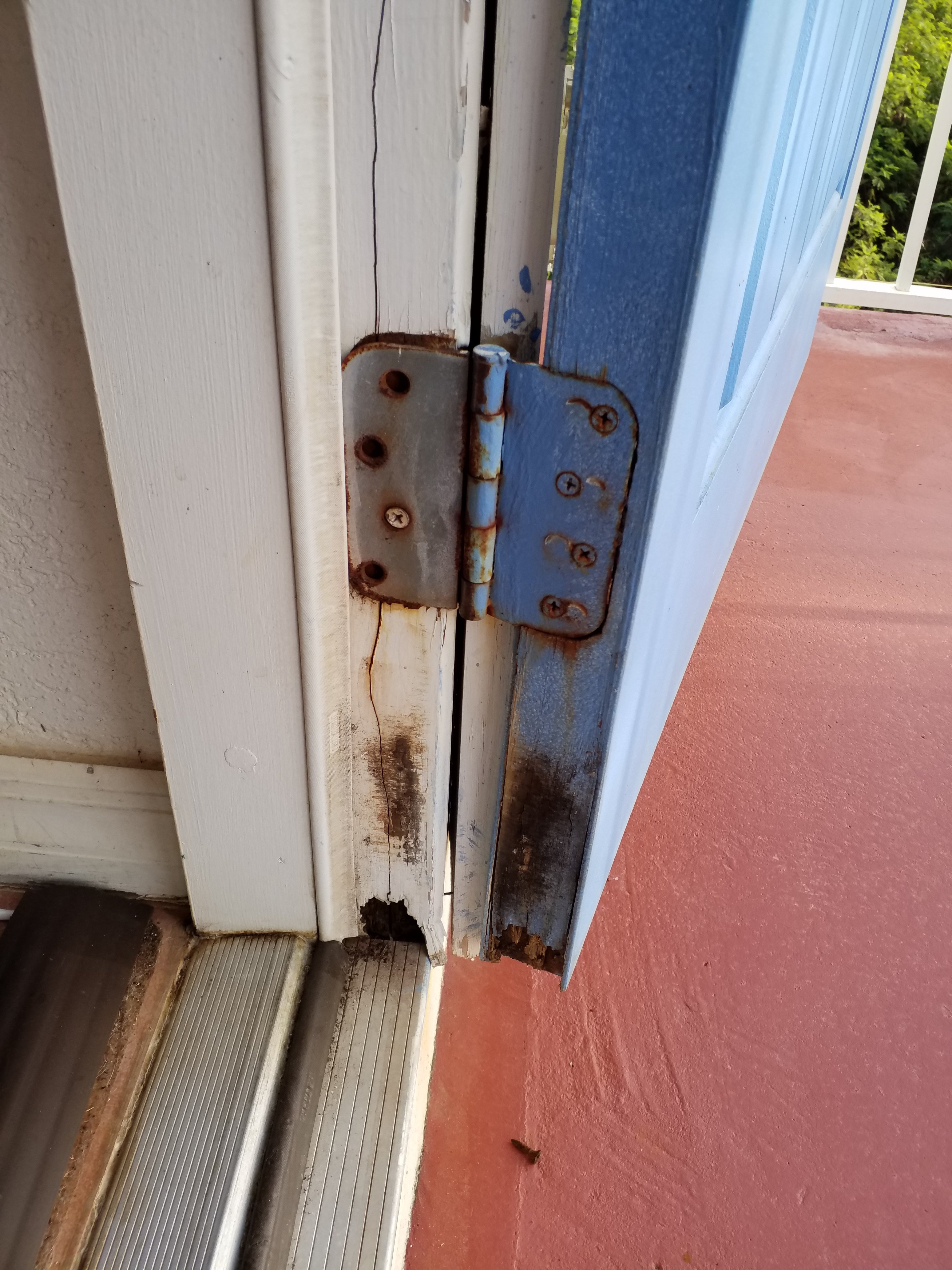 The frame is rotted. Notice the hinge screws laying on the porch as well…
Several months ago, I started some concrete work on the roof. Just mending some joints in the corners. Someone told me how to do it, and I started, but it was coming out messy. So now I'm on the verge of paying someone to come and do it for me. I know it will cost a lot. Too much. These household projects are getting away from me!
The wife liked her phone! They didn't have any color except black, but I also got a cover/case that is a similar color as the phone in yesterdays picture.
And it's going to be a nice, sunny day!
Have a good one!