I'm reading his short story book "Fantastic Night and Other Stories"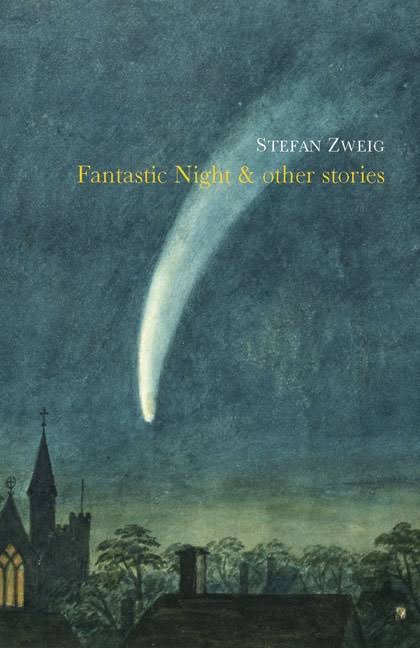 The first story, "Fantastic Night" was pretty good. A bored rich guy steps over the line. The second, "Letter From An Unknown Woman" I didn't like, because she was an idiot, and there was no point in her writing the letter when she did. Now I'm reading "The Fowler Snared" . I just started it. Not sure if there's another story or two after this one.
The reason I looked up the author, the wife and I watched a really good movie "The Grand Budapest Hotel" and really liked it. In the ending credits, it mentioned that it was based on the writing of Stefan Zweig. So far, nothing I've read, (which admittedly isn't much) makes me think of the movie. But the stories are not bad reading.
This morning it was super duper hard to wake up. I dreamt I was travelling somewhere using my GPS, on foot, and was somewhere between Virginia and West Virginia.There was woods, and hills and dry rivers and mud and old shopping carts tipped over all rusty. For some reason, roads were to be avoided. That's all I know.
Have a good day!