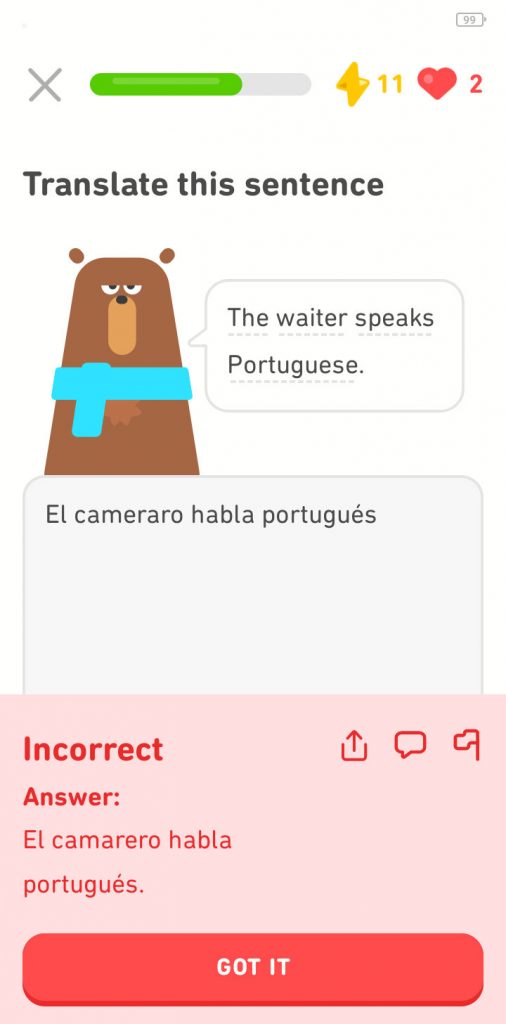 I think this one should have been n right. For those who don't use Duolingo for free, you start each day with 5 stars. And you can only make 5 mistakes and then it's a hassle to keep your number of days streak going. (My streak is 280-something).
Sometimes it seems like they're unfair a d try to steal my stars. I know it's not true, but sometimes I feel like it, especially when I make dumb mistakes when I have only one or two stars left.
i went to bed early last night, and slept an extra 20 minutes this morning.
Friday and Monday are holidays here. I'm glad.
have a great day!