She found the phonebook cover that I was telling you about, and the one that I've been looking for off-and-on for years!
Thank you Leeann, Thank you thank you thank you!!!
So that's it, up at the top of this post, isn't it cool?
I meant to post this this morning, but I was distracted, trying to get the video to work…
Also, yesterday evening I got a pretty nice notification from the WordPress app: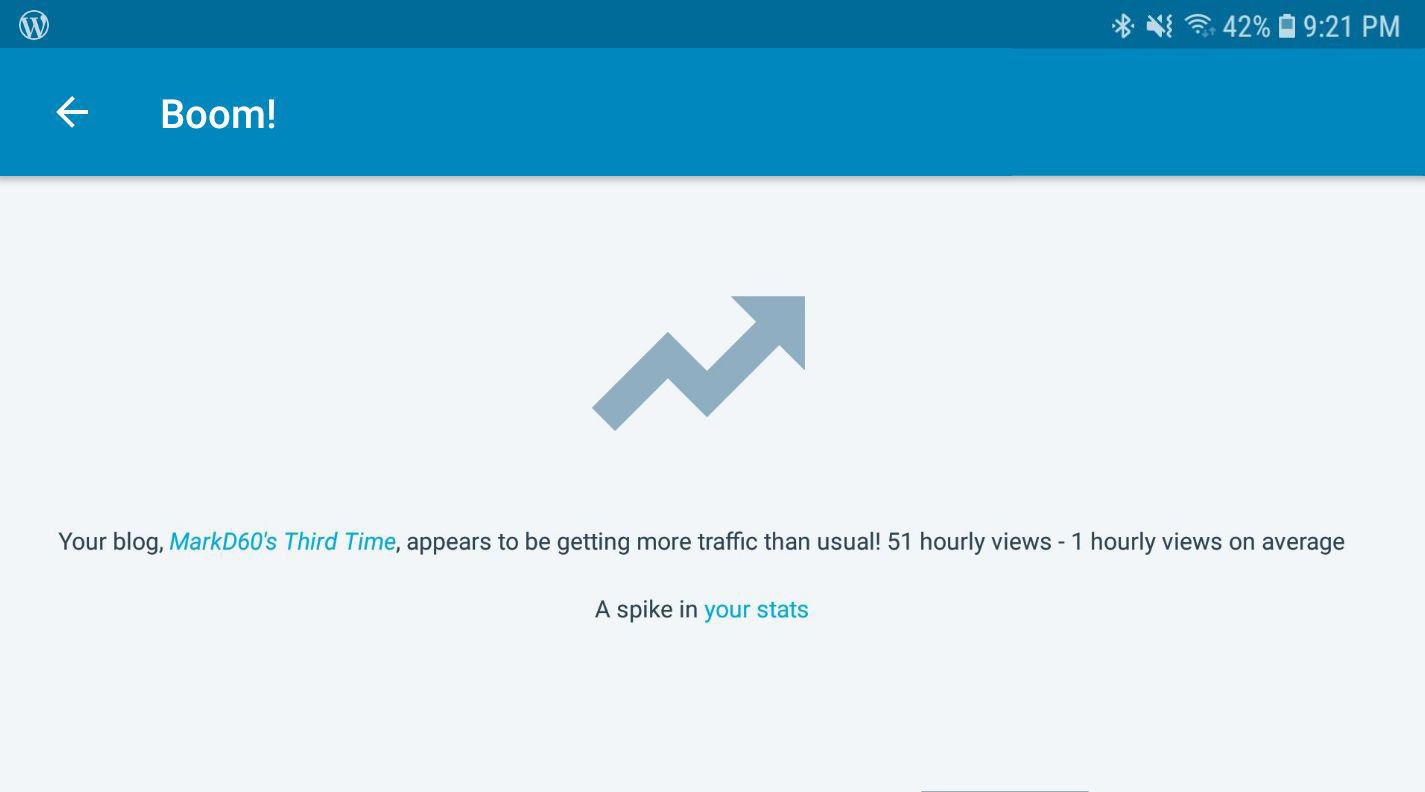 I haven't gone and checked my stats, to see what the improvement is, but it's a notification that didn't piss me of like the '10 Likes' one did.
I know I said it before, but I'll say it again, Have a GREAT weekend!!!