I wish!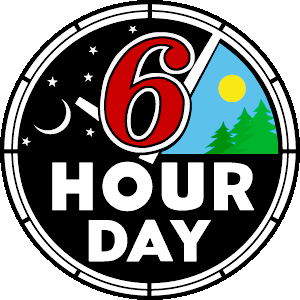 Sweden has been experimenting with six-hour days, with workers getting the chance to work fewer hours on full pay, but now the most high-profile two-year trial has ended – has it all been too good to be true?
Read the Article HERE!
Many people don't know that it was Henry Ford of Ford Motors who originated the 5 day, 40 hour work week. I've always said if I could go back in time and talk to him, I'd say "ten hour days, four days a week. Take my word for it, I'm a time traveller."
Six hour days would be nice! How about four eight hour days a week? Weekends are too short!
Happy Hump Day!