Sheba and Goldie are BFF's – Best Furry Friends!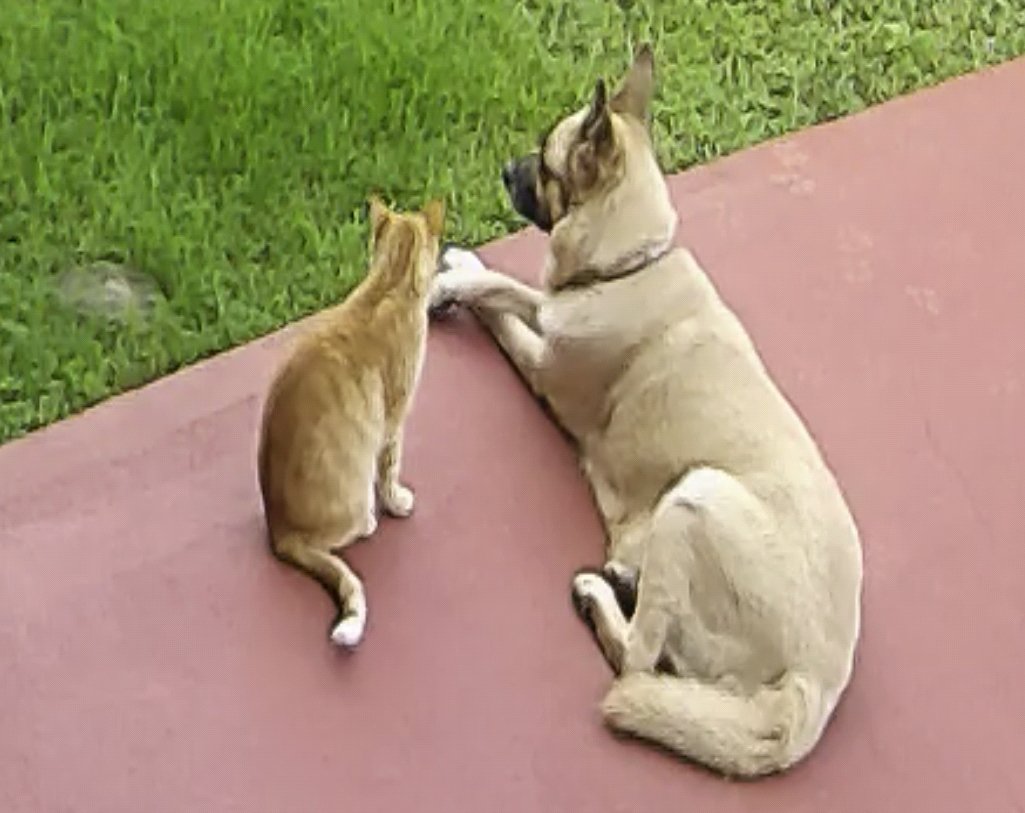 These are pictures that I grabbed from our security camera. They're laying in the driveway together. Luvvin' it up!
Today my Wife gets home! She woke up last night at 10 PM our time, 4 AM in Scotland. They are supposed to arrive here at 3:45 PM local time. That would be 9:45 PM in Scotland. That's 17 hours 45 minutes travel time, not counting getting her home from the airport.
Last night I did the laundry, and I got the house pretty ready for her return.
Thanks for the comments on yesterdays post. Diet Coke Rocks, when I visit your blog, I feel like a child, nagging an adult, you have a quality blog! And I thought your blog was older than mine! Cheyenne, I'm the one who ran out of stuff to post about, years ago! I just post! If I don't have anything to post about, I post about not having anything to post about!
Thanks again, and have a great day!