Lenny's been here the whole weekend now. By last night, I was getting pretty annoyed, overall. I feel a refreshed attittude this morning.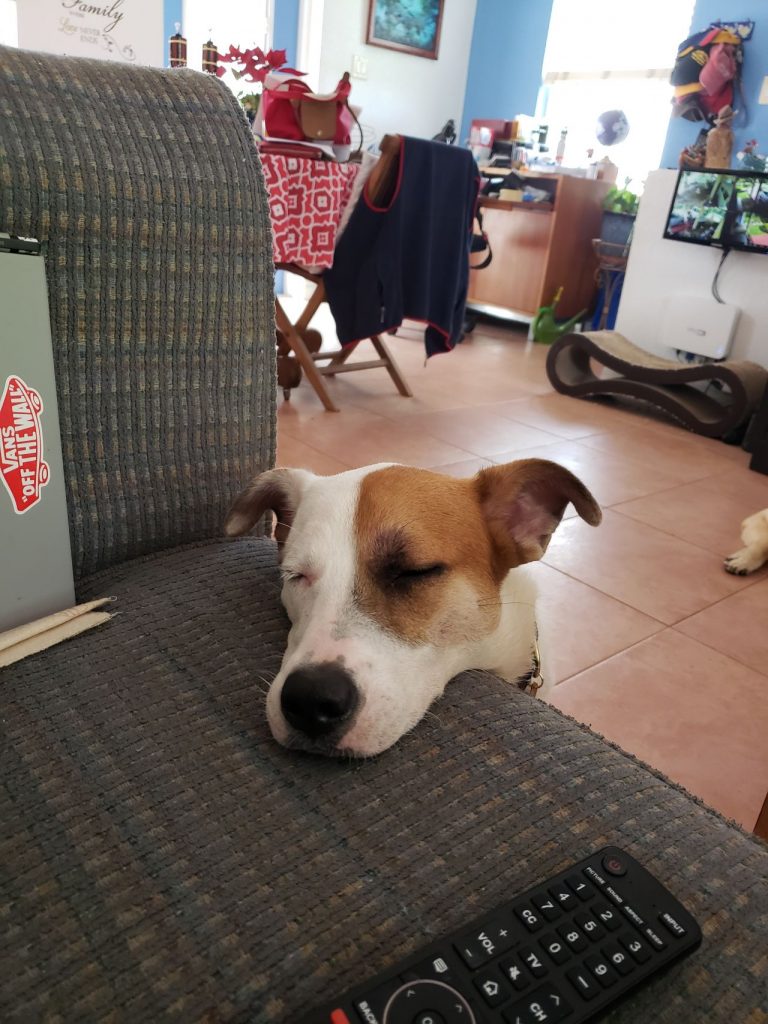 The dog is afraid of everything, the cats. The wife and I. everything except Sheba.We call him, treat in hand, and he stands there, looking at us, tail wagging. Then he runs away. Call Sheba, treat in hand, they both come. (Only Sheba gets the treat when that happens.)
You can sometimes pet his head, but he keeps his body away, and he runs if you try to scratch his back. He won't go through a door, untill finally, he goes screetching past, can't stop, and crashes into the wall. And you can't wipe his muddy feet before he goes upstairs. If we're all sitting in the living room, and you get up, he gets up too and runs to the far side of the room.
I rekkon he was abused somewhere along the line, and he's gonna be a tough nut to crack.
One thing he does love, is walks. Hold open the leash, and he puts his head right through.
He crapped on the porch once over the weekend, and I saw that he's full of worms. And he has a problem with his right rar leg, which we haven't been able to check out.
It rained all weekend, cold rain. Should be clearing up for the work week, of course!
Have a wonderful first full week of the year!