Went to Family Fun Day at the National Gallery this morning and afternoon. I got to see where my wife works. This is her desk.
She has a tiny monitor, I have dual widescreen monitors at my work. I love hers because it's so cute though.
Also we went through the gallery, surpisingly I saw my old friend there, the Radio Cayman Mural.
This was on the wall, first thing you saw as soon as you walked past reception at Radio Cayman or years and years. Someone took it down during some renovations right before I left Radio Cayman, and I'm glad to see it safe and sound. I really think this is a better home for it. I wish I could hear everything this mural has heard, and seen everything this mural has seen.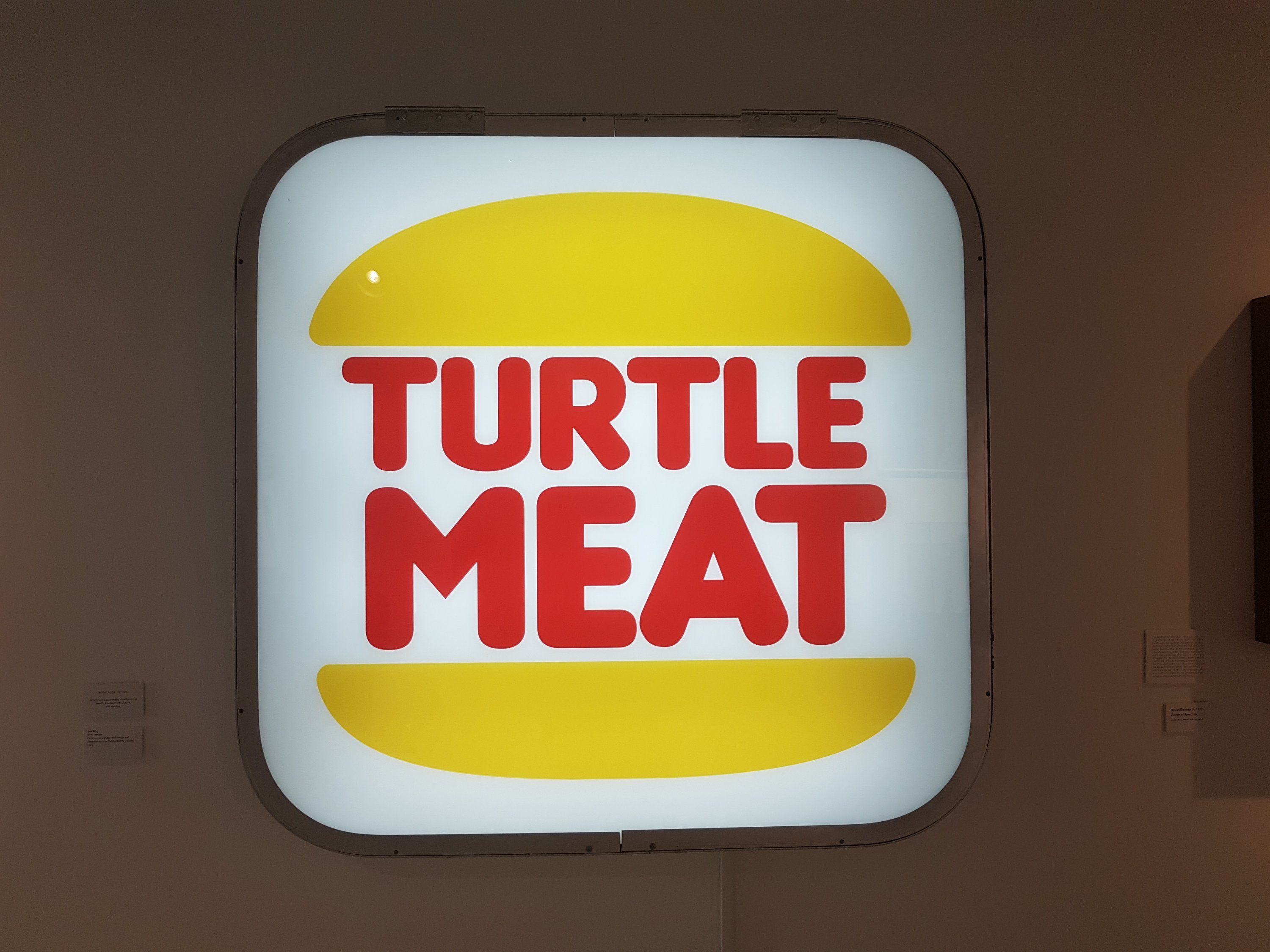 Here's another interesting pic…
Then we went to the plant nursery, where my wife picked up some (more) flower pots, plants an seeds. Then we went by her old workplace where the girls were glad to see her.
She was in there talking and I went outside to wait, and captured this shot of a chicken and her babies eating an almond.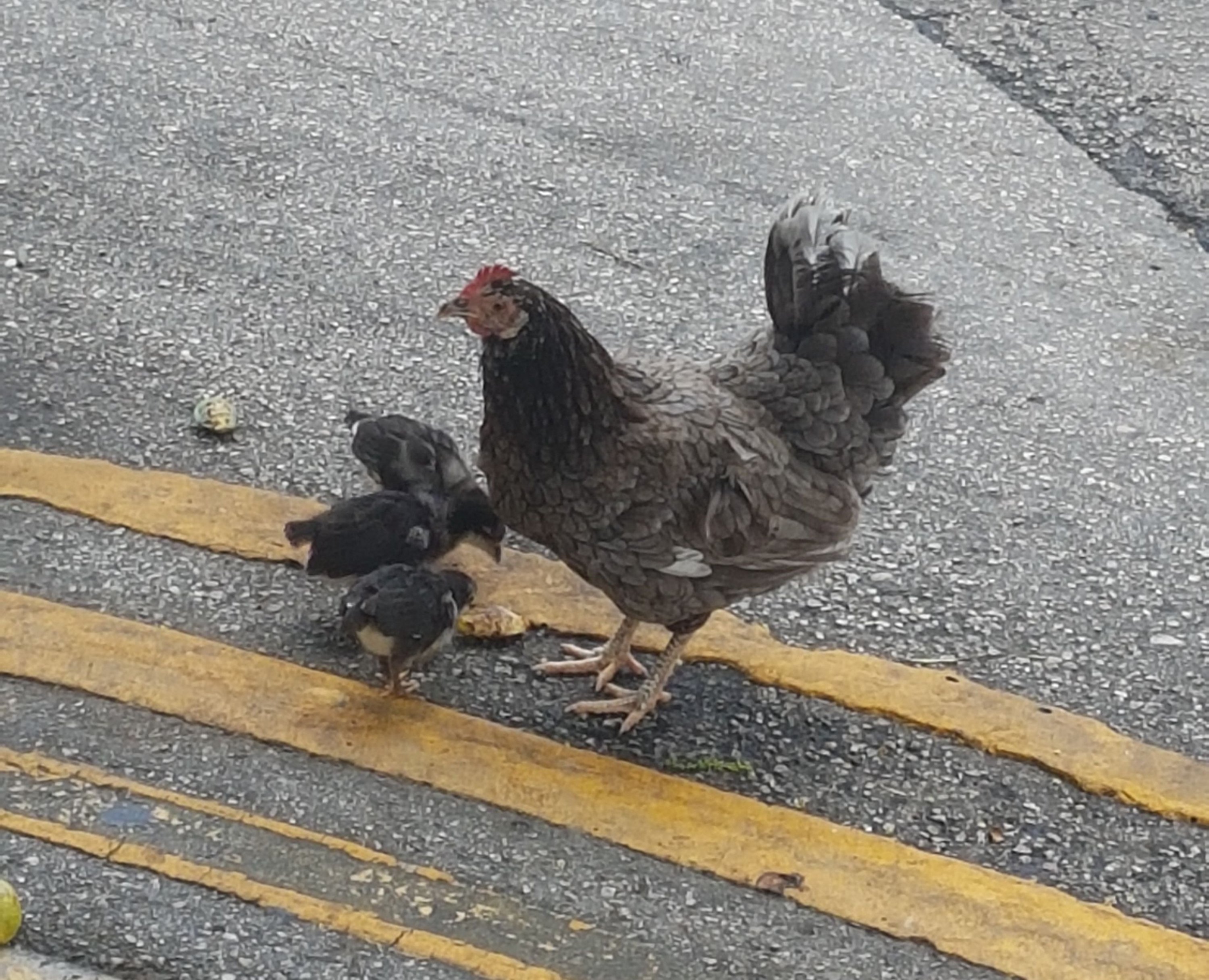 I got pretty close and the momma was giving me the warning sound. Whew! I was lucky I made it through unscathed, but I got the feeling the momma didn't perceive me as a threat.
In the evening we went to a food festival, there was food from Costa Rica, Jamaica, Phillipines, India, Canada and Trinidad. Also, there was a sign that said 'Europe' but I never made it over there. Here's a homemade panarama shot.
I couldn't find the panarama button on my phone camera. I ate a lot, mostly Costa Rican and Indian. And desserts.
And now it's Saturday night, almost time or bed. Looking forward to getting some sleep!
Have a good night!