Ditto's having a rough morning. Having trouble standing and walking and if you watch him, he has little "tremors". This morning he was very loving, licking my hand while I held his head.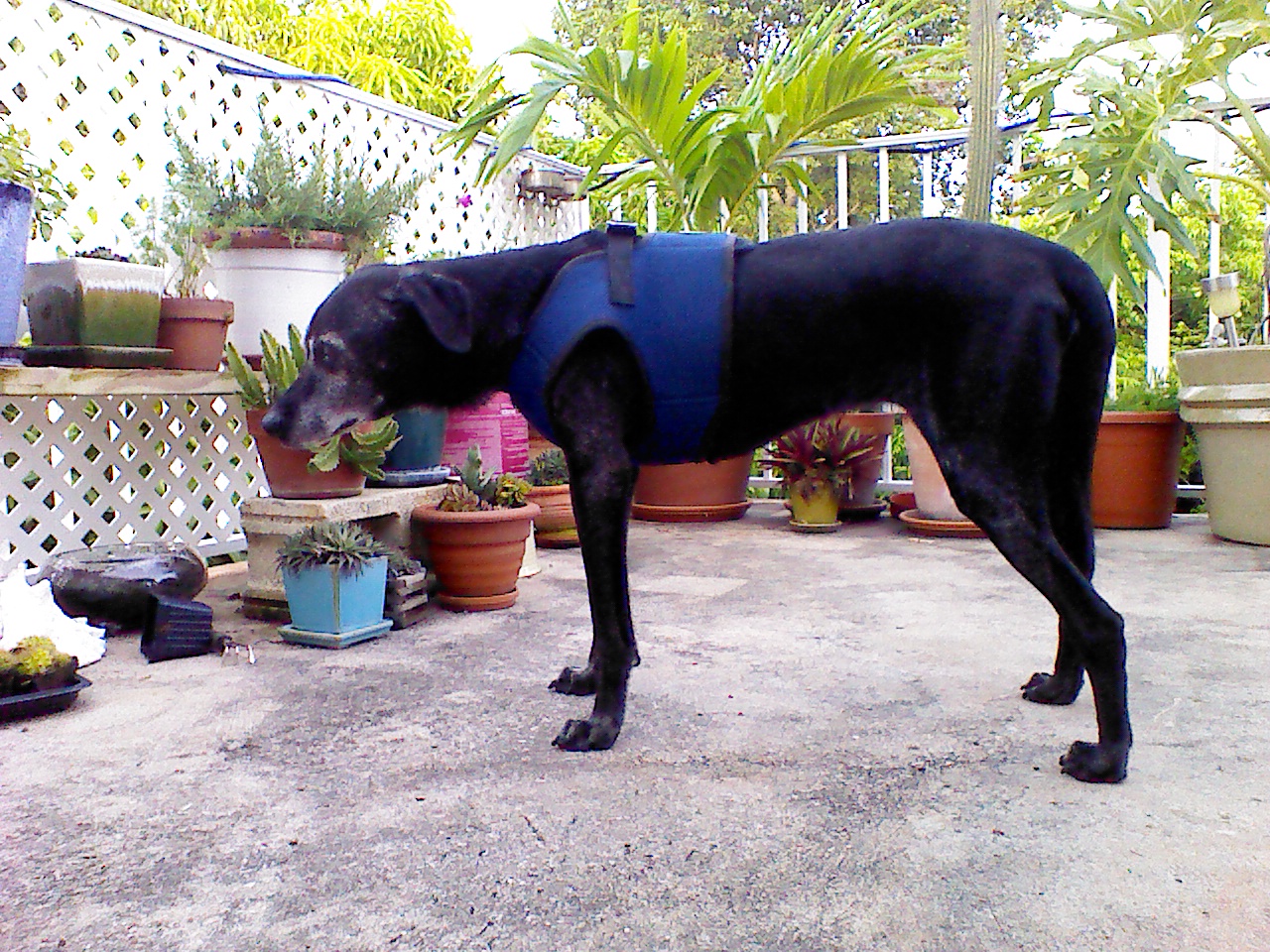 I'm worried about him, home alone all day. Sometimes he slips spread eagle on the tile floor and can't get traction to get up.
I gave him a pain pill and hope that it helps him through the day.