Most of you know I work at the airport. And most of you know the airport is getting a major upgrade. And maybe, like a lot of workplaces, you know that I'm not supposed to post about the goings-on at work.
BUT! Most of you know that I work down the road a piece from the actual airport, near where the ATC Tower is, and yesterday I had to go to the airport terminal for some training. Walking there, and I saw these guys working on the new roof.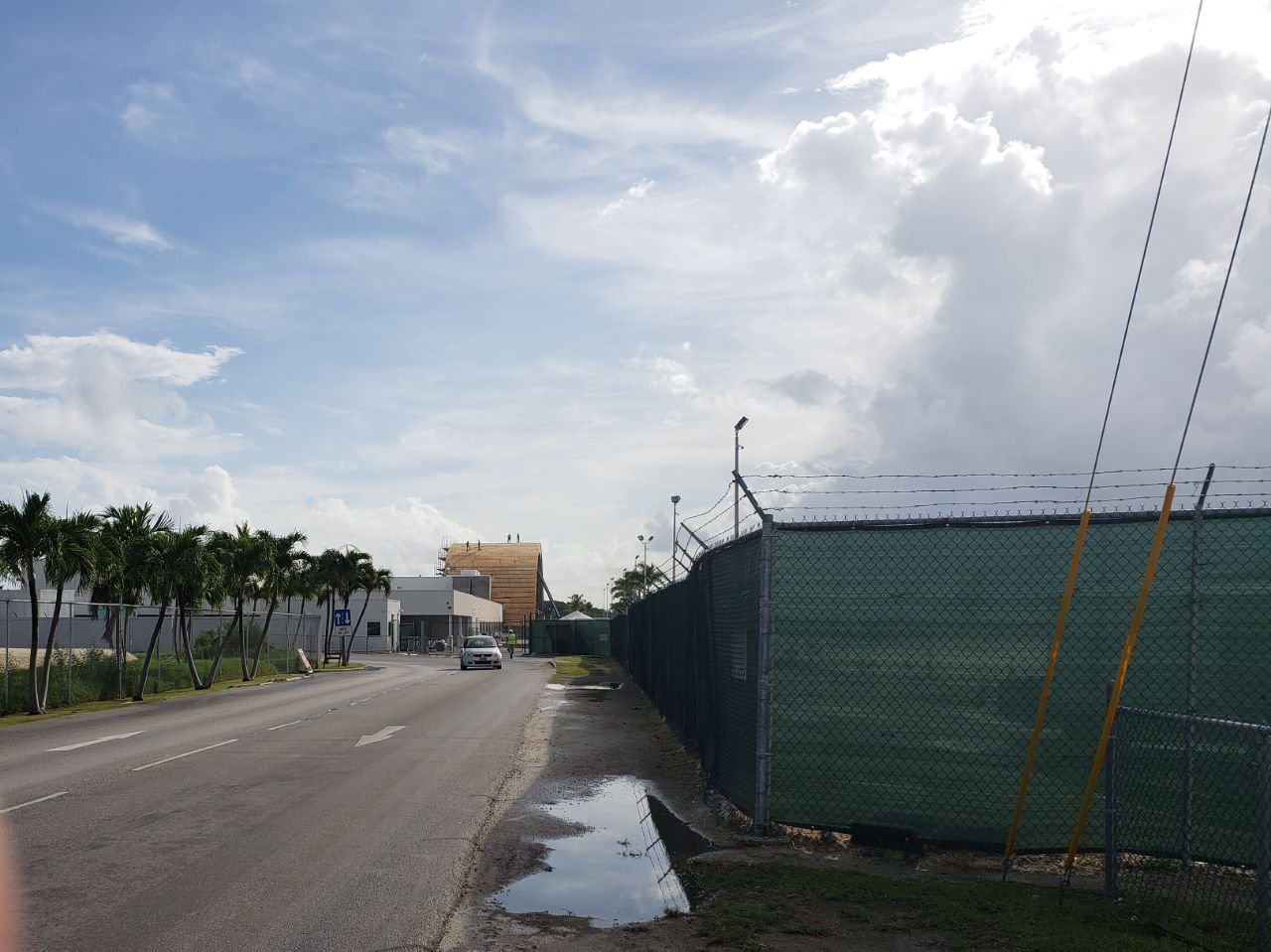 Below is a zoomed-in shot.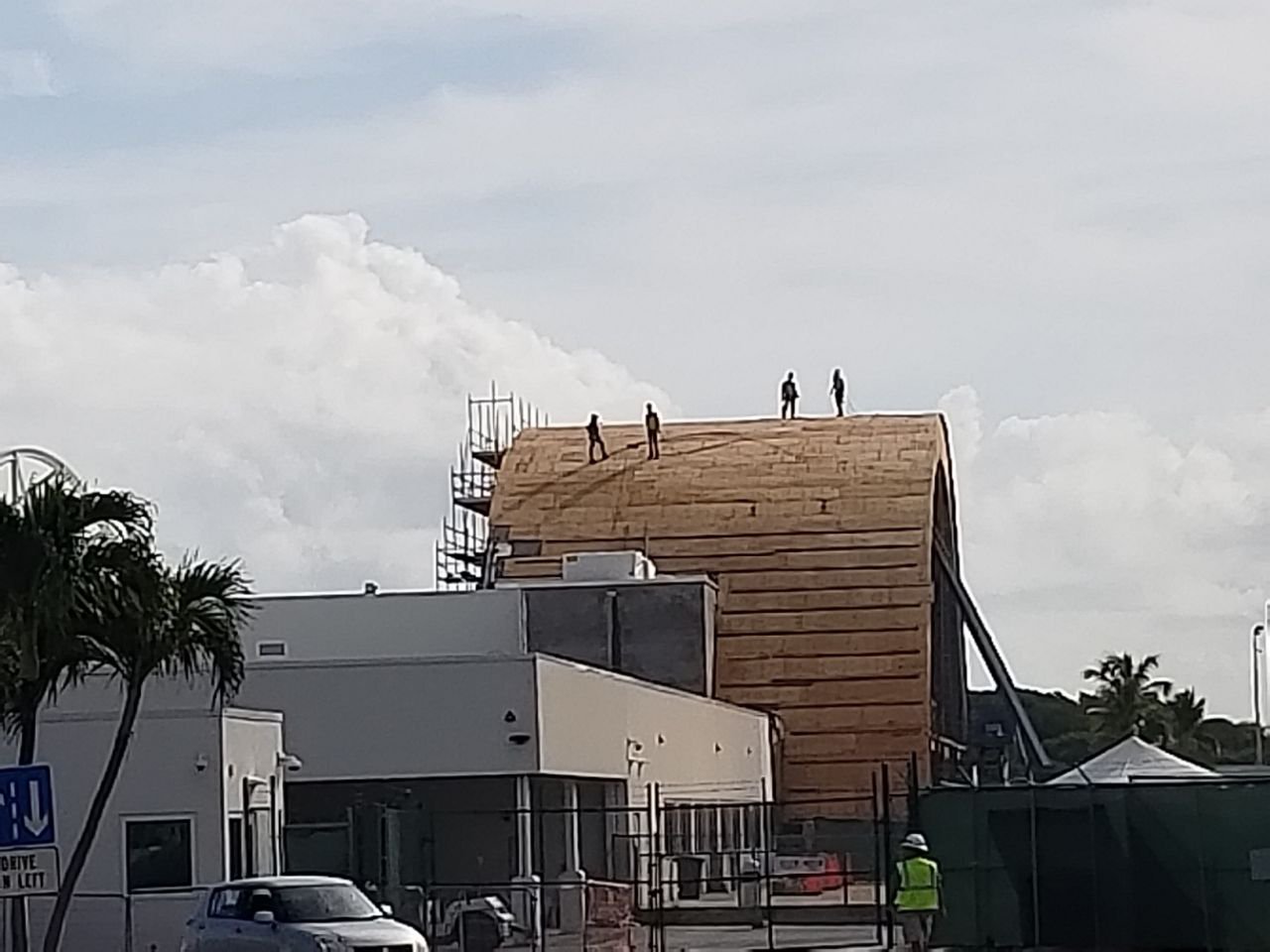 I would like to go up there, just to see the view, and walk on that curved roof… Not going to happen, but I think the pics are pretty neat!
Several weeks ago, the stalk of a banana plant broke, and the bananas quit growing. I cut the plant down and left the bananas on the porch. They ripened. They're almost as big around as your thumb, but longer. I ate one, and it was good, but most of them, you can't peel. So I threw them back in the banana patch as fertilizer. I mourn the loss of my bananas. Woe is me!
And most of you know that it's cloudy here and supposed to rain. And my coffee is weak. Life is rough.
Have a great day!!!