Tomorrow I'm having a camera security system installed at the house. The cops aren't doing anything to recver my scooter and mower. I'm quite sure I know where it is, but the cops won't check.
My C25K now takes too much time for me to do in the mornings, I suppose I coud get up at 4:30 instead of 5 to go running, but…. nah! I usually just run a mile every other day now.
I'm thinking of getting a Piaggio Liberty for my next scooter, and an identical lawnmower to replace what wa stolen.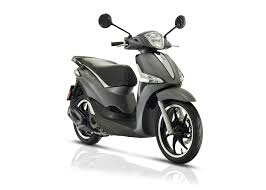 I had a Piaggio Liberty before the Yamaha.
Going to work a little early today, do some shopping
Have a great day!