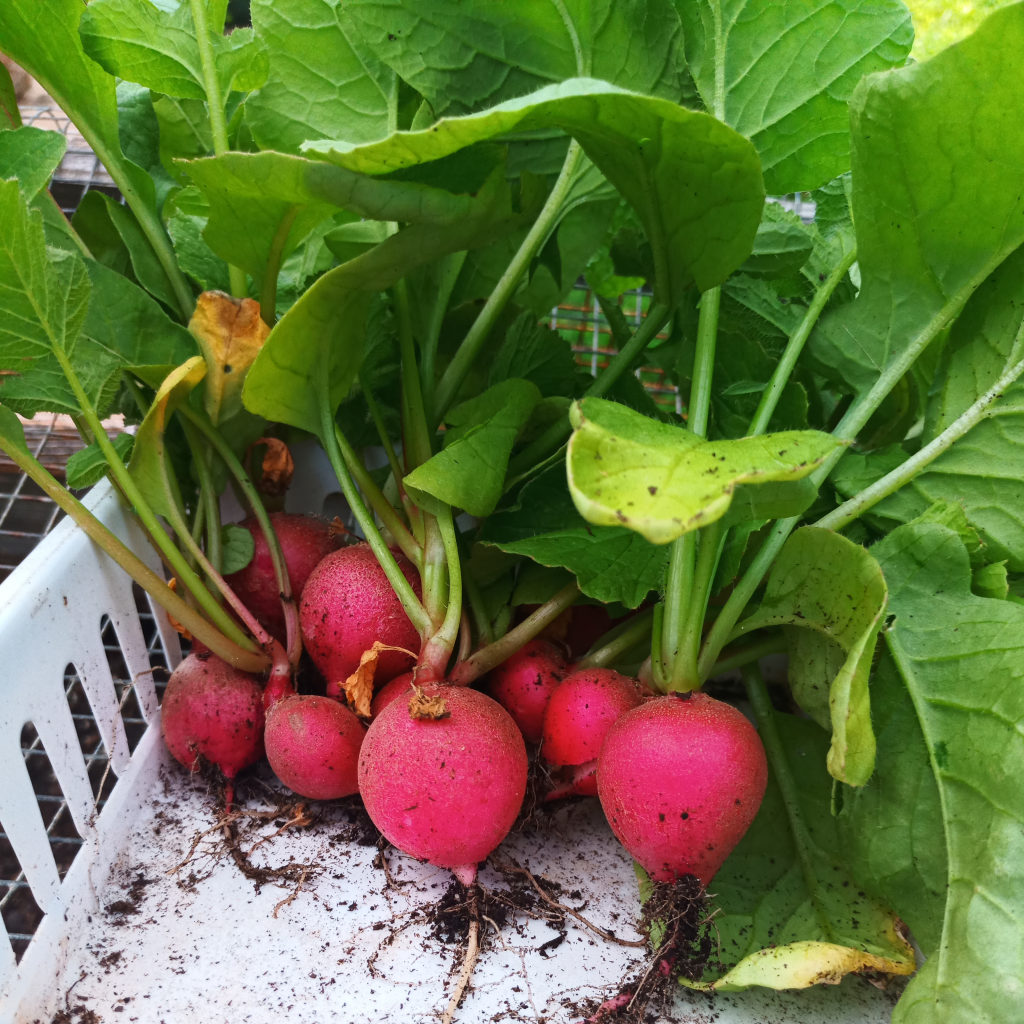 Yesterday afternoon I picked the above radishes. They look quite nice.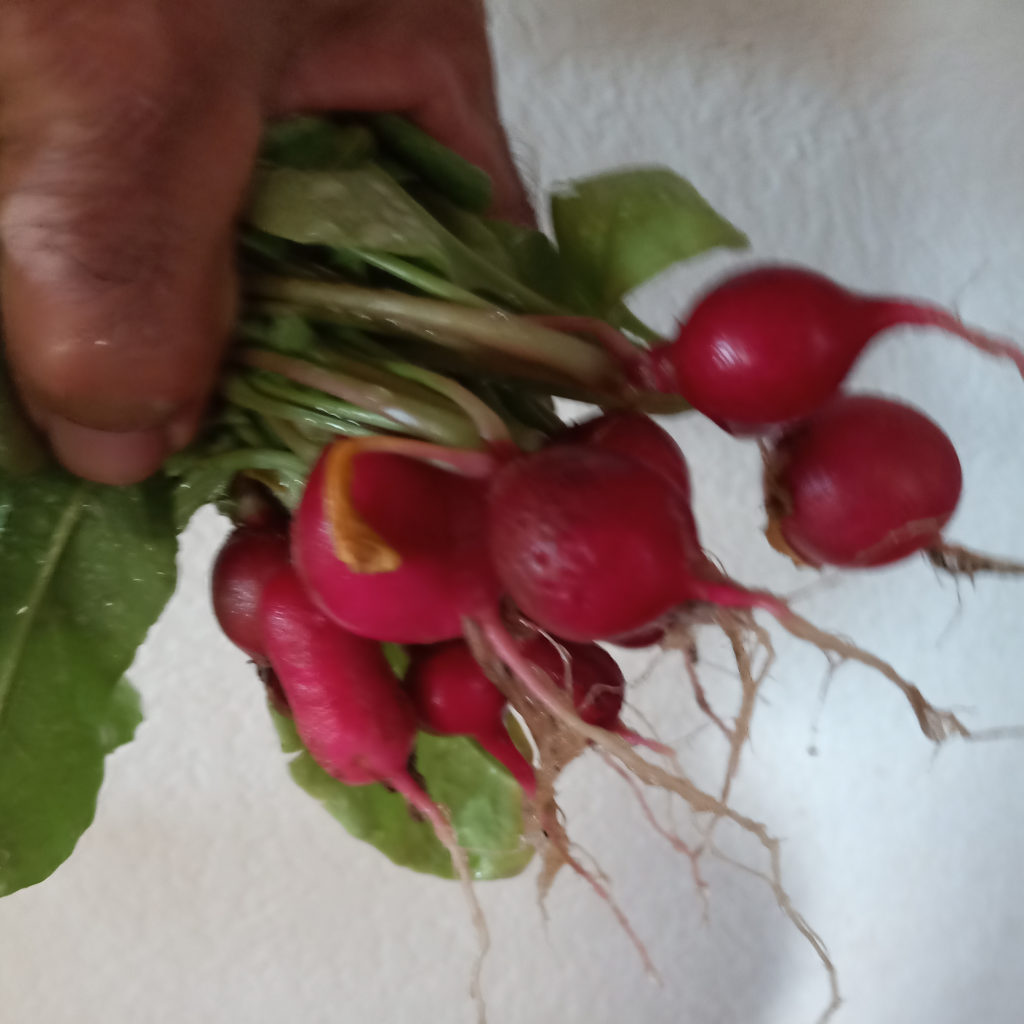 There's a lot more, but they seem to be very small so far. Hopefully they'll grow.
The green part of my carrots are getting tall, but I pulled one and the carrot was about an inch long…
Although its fun, my yields aren't what I had hoped.The lettuce was very good for a very short period of time before going to seed and turning bitter. I'll be planting more this weekend.
Have a wonderful Wednesday!