HERE'S a new one, radiation clouds while flying.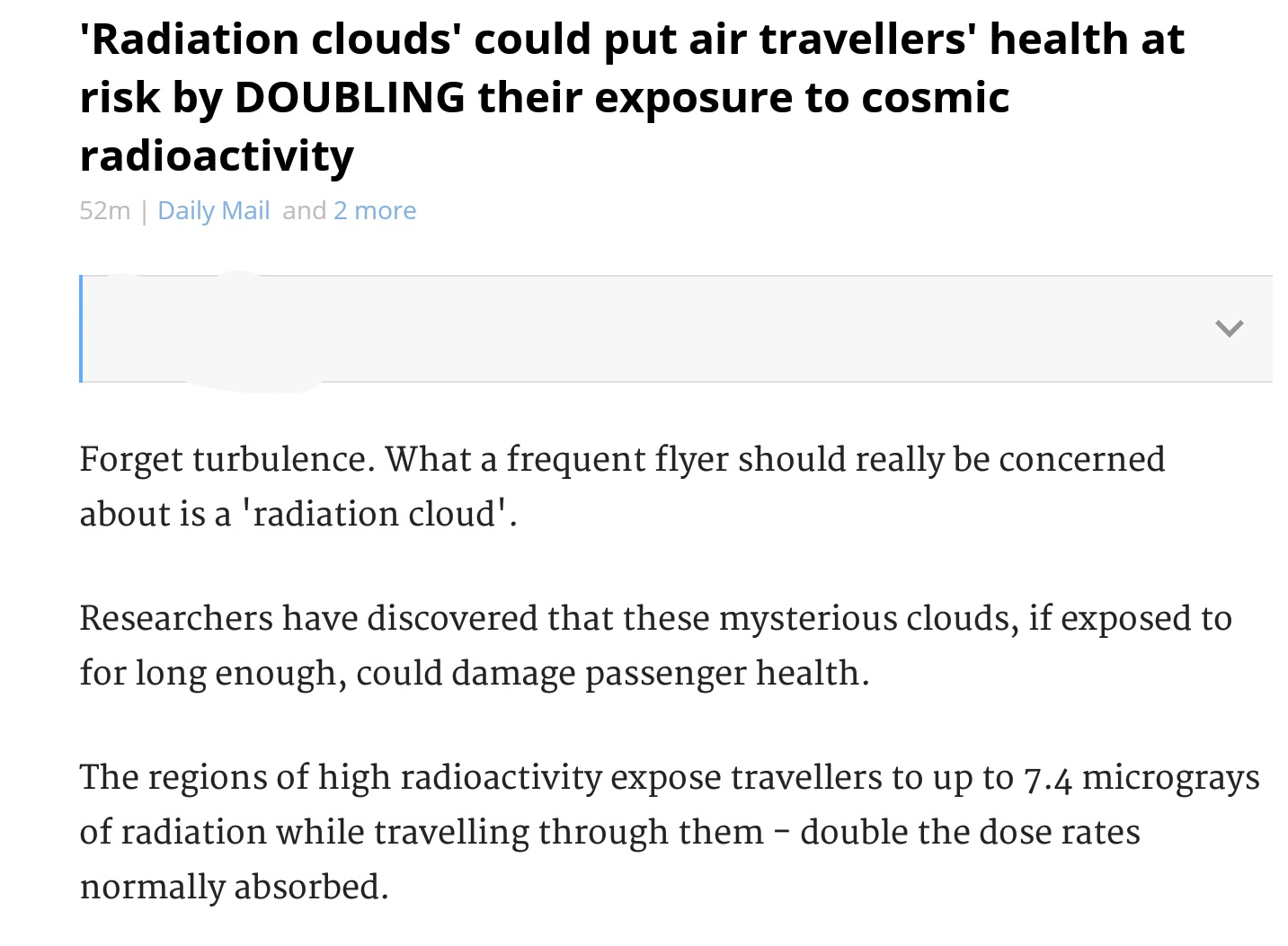 That's pretty interesting. One more thing to worry about, not that I care…
After I failed to fix my own exhaust system last week, I took the car to have it done. I dropped it off yesterday and it wasn't finished by time to go home, so I had to bum a ride with my Wife. Also I'm catching a ride in with her this morning.
Coffee is good this morning, that's a relief. Sometimes I make a really bad pot o' coffee.
Have a wonderful day!