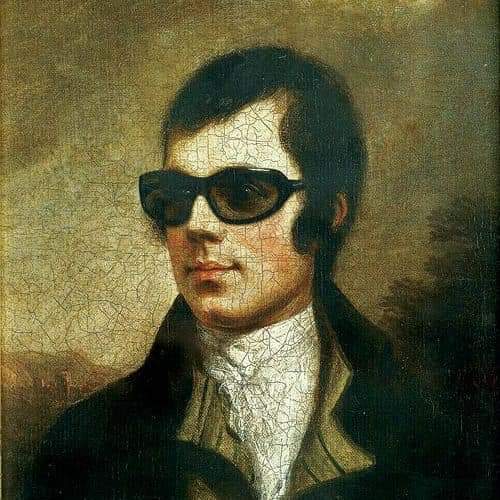 Scottish poet, Rabbie Burns, celebrated his birthday yesterday. He lived in the second half of the 1700's. Our Scottish friends, Emma and Christian, (Christian's a Brit tho) invited us to a dinner last night which was quite good.
Above is the menu, pick one each between the circles, plus the course cocktail, of which I did not partake. I was very full. It was a good dinner. No, I didn't have any haggis.
Apparently, all Scottish girls love Rabbie Burns.
And, as mentioned yesterday, pictures from the Mastic Trail
AND, this mornings sunrise, taken less than two minutes ago.
Have a good day!