It was a very busy/productive weekend. First, I mowed the yard which was a disaster, because the grass/weeds were a foot high. And the lawnmower is weak. The blade hits a piece of grass and it stops the blade. It wouldn't start without pressing the fuel primer bulb, which you should only have to do the first time. Finally, for some reason, it struck me that I should check the oil. Not a drop in it, according to the dipstick. It ran much better after that.
Friday night, we went with some friends out to dinner, my birthday (Thursday) dinner. I had Beef Wellingon, which was very good.
Also yesterday, I finished my back porch plant stand.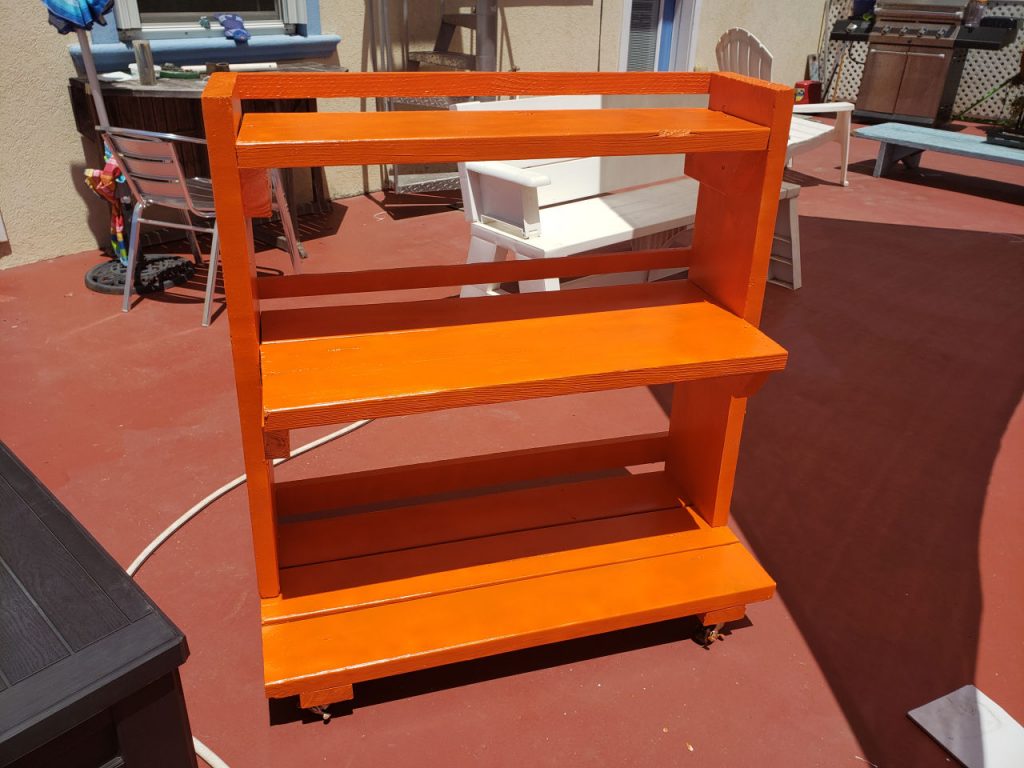 It is very heavy duty. I had to re-do the base, because it was warped, making the whole thing wobbley I pretty much had to take the whole thing apart and start over.. But it came out nice.
Lastly, my wife and I removed these thousands of plants that carpeted the area around our driveway. Lenny the dawg kept laying in them, and apparently they're poisonous and gave him a red rash on his soft white underbelly.
So it was a busy weekend, and productive. I hope I can be as productive this week at work.
Now, I'm drinking coffee, listenening to thunder, way down in town. I'm sure it's going to be a nice day, but I'll probably take the van and not the scooter