Today is our last day off for the Queens Jubilee. Looking forward to her 80th
It doesn't seem like it was a long 4 day weekend.
It's not cloudy now, and the wind isn't howling , but it was all weekend. My friends who tried to go diving couldn't, seas were too rough.
I did some yard work, I am making anti chicken covers for the planters out front . Just a screen lid really. Pictures of them coming later. Below is a picture of the plants in my house that I took this morning. There's more in the picture than it looks like, and there's more not in the picture. Lots more. I keep splitting them up so I can sell them, but I never see them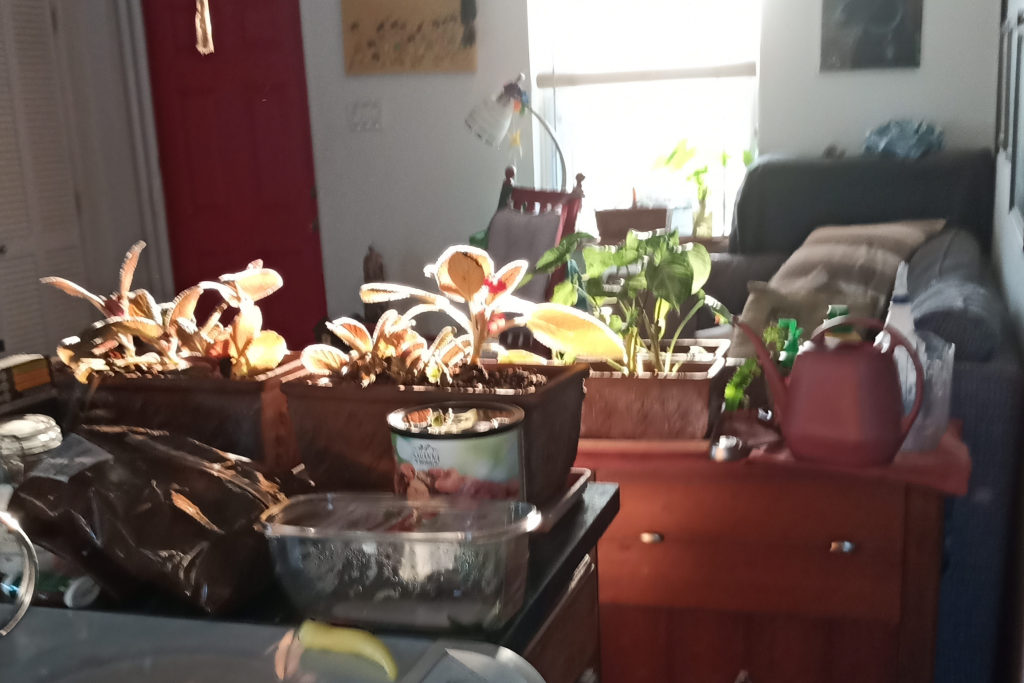 I hope you will have a very nice week.