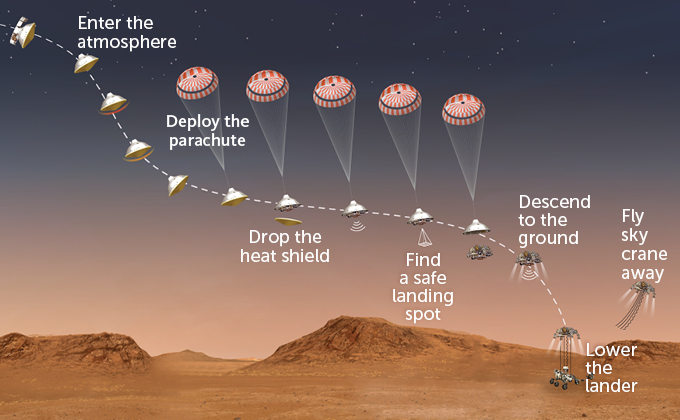 Today is the day! The Perseverance robot heads for its daunting landing. I read that only 40% of Mars landings have been successful.
This expensive lander is as big as a car and there's also a helicopter!
I'll be following the play by play today and hope for total success! FYI, 20:00 GMT equals 3 PM Cayman time, which is the same as EST. Below is the NASA Live Stream that should be covering it.
Yesterday was a holiday here. I started mowing the yard, then the mower broke so I repaired it and finished mowing. Then it got cloudy but rained everywhere but here. I took a nap and went out for a burger. And I cleaned my desk insides.
Have a good day!