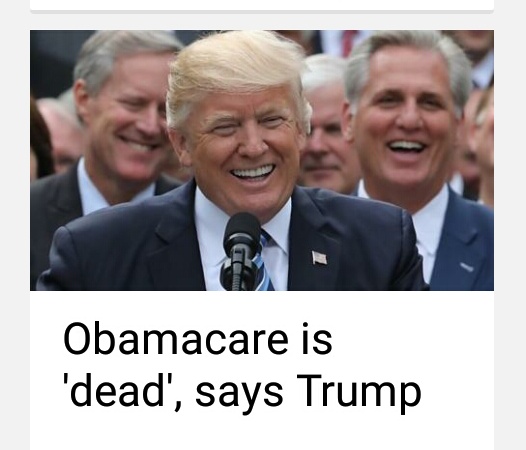 The BBC news today says that Obamacare is dead. Thank God for that. Obamacare would have prevented me moving back to the US, even if I wanted to. EVERYONE I know had their annual medical costs go up to $30,000-$40,000 per year. I could have never afforded that. And for not being able to afford it, I would have had to pay hefty fines, like a criminal.
The prices will probably never go down to what they were, I think Obama did serious and permanent damage to the US.
Friday! Have a good weekend!