It was pouring rain when the dawgs and I went out for our morning walk. There was spectacular lightning and thunder.
The dawgs, especially Daisy, don't seem to know how to handle the extra time indoors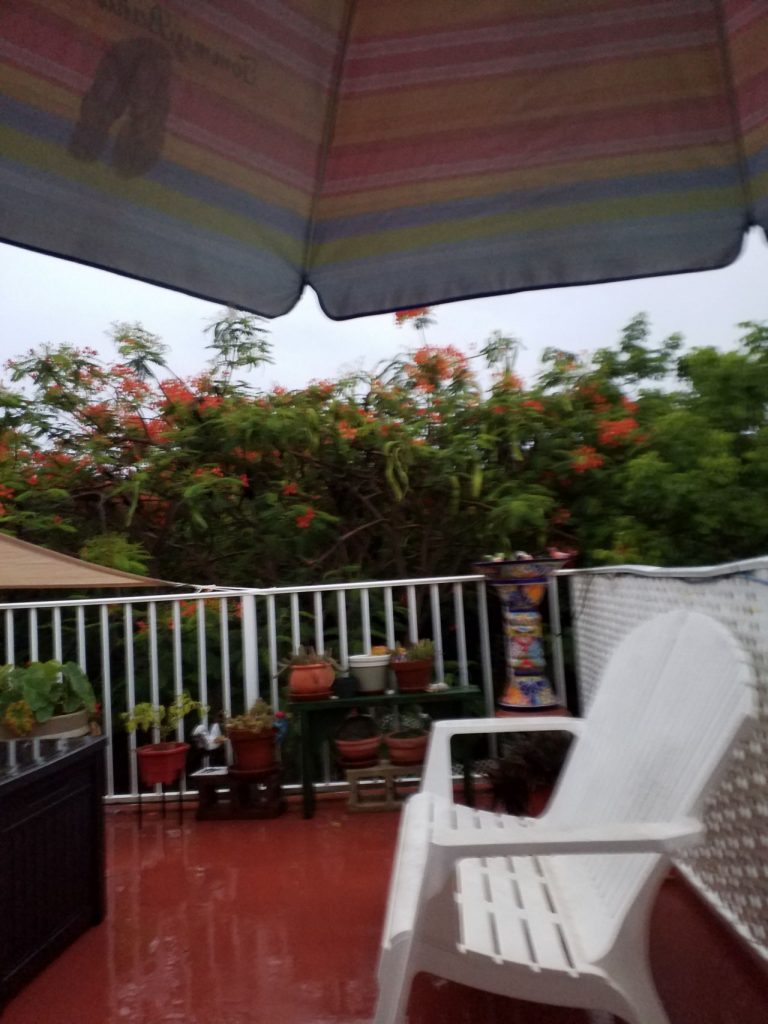 There's not much to post about, except the rain.
My phone wasn't properly plugged into the charger last night. This morning, I picked it up and "poink", it came unplugged. Normally I play some card games in bed before going to sleep, last night I didn't. If I had, my phone would be properly charged. Now, I'm in for a day of hardship, scrounging power whenever I get the chance..
Have a great day!