Had a nice walk this morning. Below is a picture of the moon going down behind clouds and a ship on the horizon. I haven't seen a ship at sea since the covid lockdown started.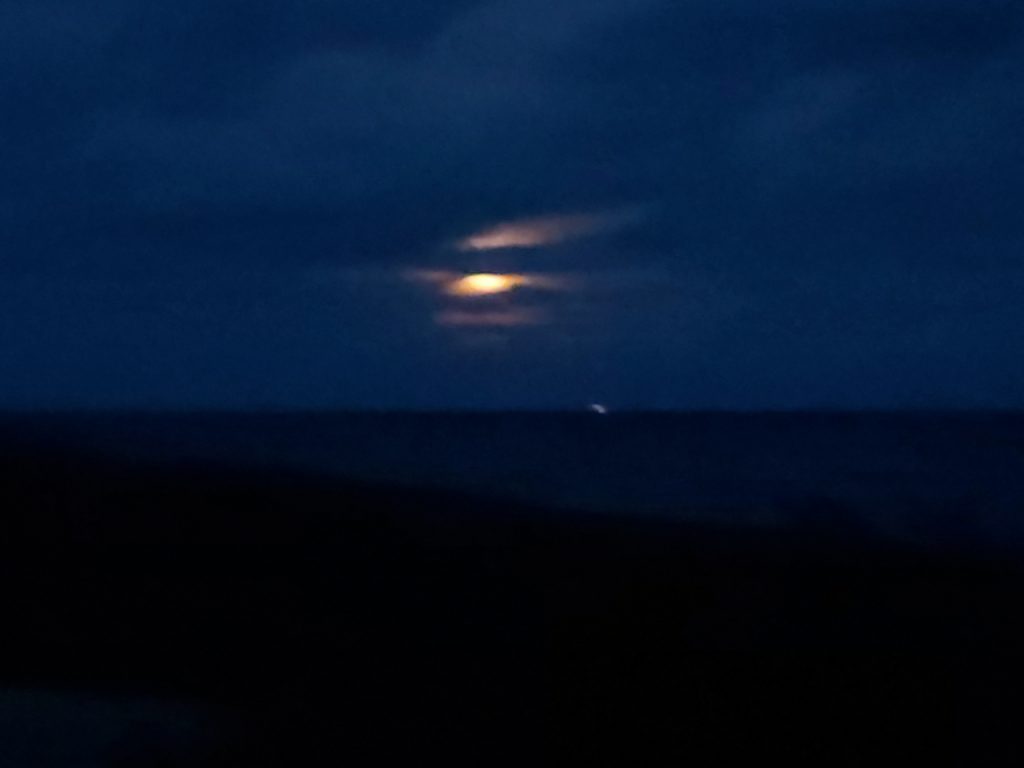 We're supposed to have rain every day for as long as any weather app can see. Two people have said "Well, October is a rainy month anyway". Both used exactly the same words. Really? I never knew that October was a particularly rainy month. Guess I do now!
Oh, and it's October first, don't forget to flip your calendar pages!
Havva good month!