I have a new spot to sit when I post in the mornings. It's a bench that converts into a table.
You can't really see it here, but if you had two of these benches, you could make a picnic table.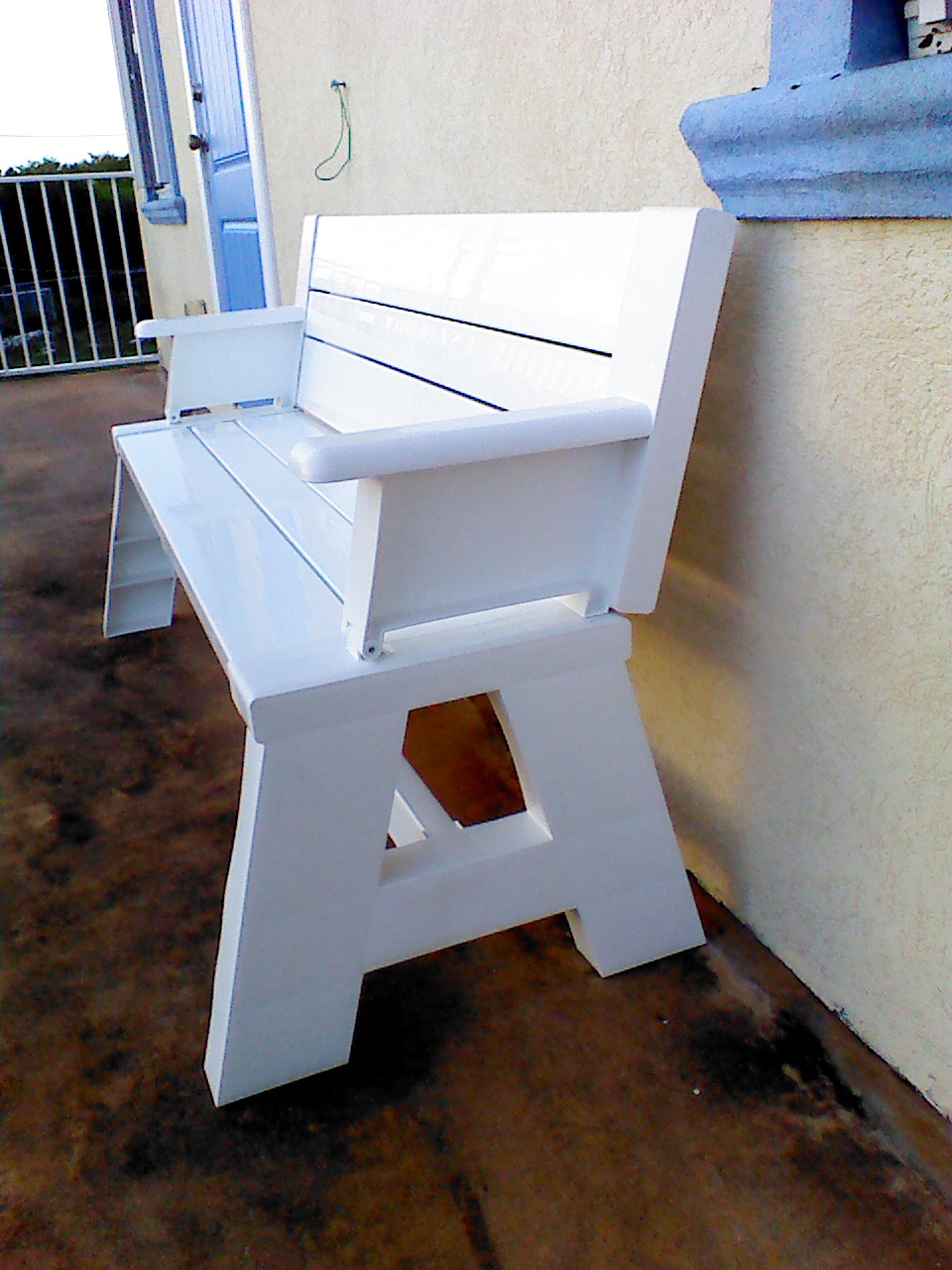 Above are a couple better shots. I really like it. The Wife likes it too, she wants to get two more for the back porch.
It's Sunday morning, wife still sleeping, dogs in the front yard, me on my first cup of coffee.
That's where I'm at right now. Have a good day!