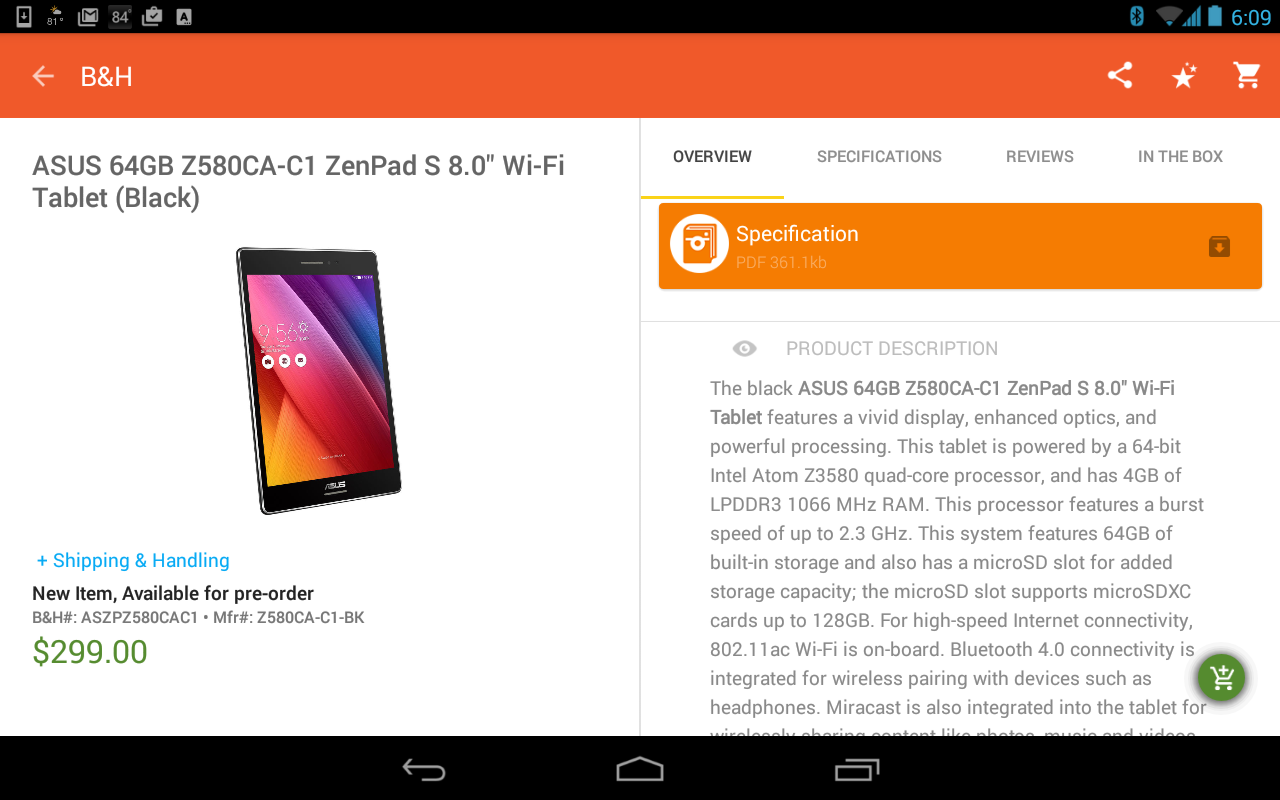 I've had my Nexus 7 with bluetooth keyboard for over two years and it's been great! But I think it's time to start thinking of an upgrade.
Asus made the Nexus 7, and I'm pretty sold on their new flagship, the ZenPad 8. It hasn't come out yet.
I also really really love the Sharkk Keyboard, custom built for the Nexus 7. I wish I could get one for the ZenPad 8, but nothing is available yet, and I'm not sure it will be. A keyboard has become a necessity for me.
The ZenPad spec sheet looks great, 64 gig of storage, plus a SD card slot, 4 gig of RAM (I've only ever seen 1 or 2 gig of RAM in any tablet) and a quad core processor. Sounds fantastic! The only thing missing is a SIM card for 4G connectivity.
So what do you think? I need a good keyboard/case to go with it, that's all.