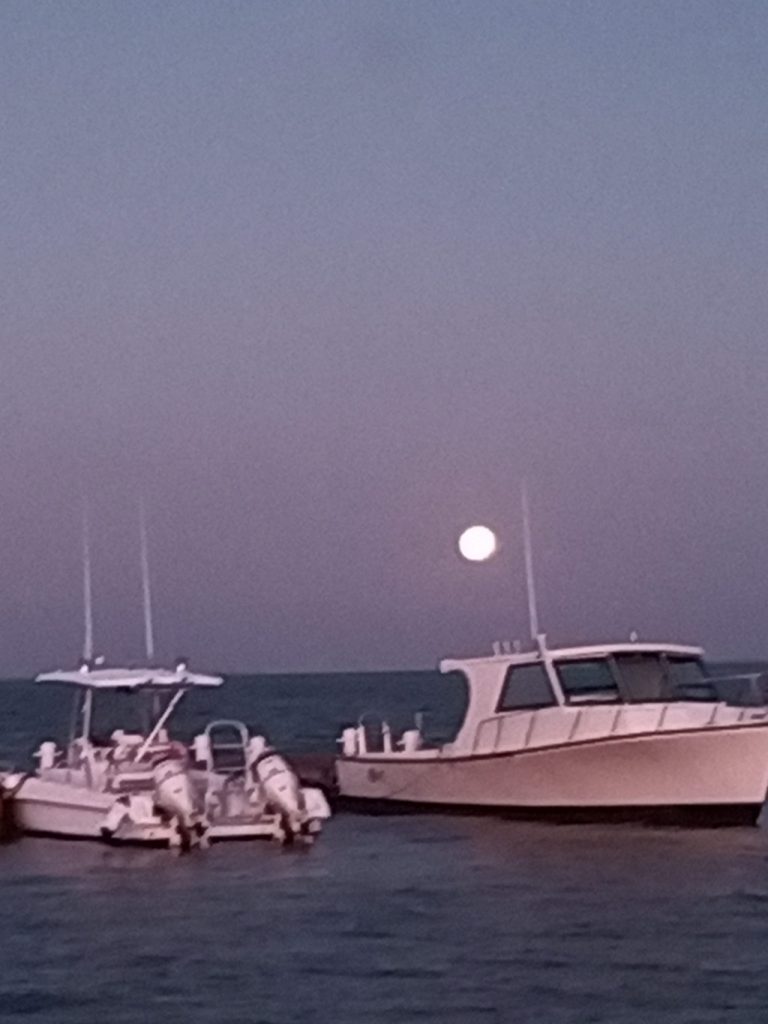 last night I went out to dinner at Tukka with some friends visiting from Virginia. I took the above picture of the full moon rising.
This morning, I took the above shot of the moon going down. Amazing, huh?
People always think it's the sun in the day and the moon at night, actually the moon is up in the day half the month and up in the night the other half. Last night started the night moon half.
I am glad its Friday. Yardwork weekend and diving are my hopes for the weekend.
Have a very good day and weekend. I wish you the best!